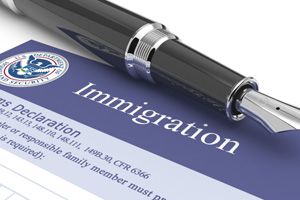 Criminal charges seem to come up when life is complex and stressful enough, but getting overwhelmed is far more likely when facing immigration processes simultaneously. The legal system does not always trust that we act with the best intentions, whether innocent or only behaving in a certain way out of desperation. When you face criminal charges that could damage your well-being, safety, or immigration status, you must proceed with caution. We can provide you with vital information and assistance.
The criminal defense attorneys working with Rubin, Glickman, Steinberg & Gifford, P.C. have over 65 years of legal experience. Our lawyers have access to valuable resources, proven strategies, and helpful tools that could benefit you during your time of need. We proudly serve clients all over Pennsylvania, supporting them through every stage of the legal process. Clients trust us to work hard and dedicate ourselves to their best interests, and we can do the same for you. If you think our services could be helpful to you, we invite you to contact us.
How Can Crime Charges Impact Immigration Status in Pennsylvania?
A guilty ruling on a criminal charge can often lead to unsavory penalties, including jail time and significant fines. However, these charges can also harm immigrants, green card holders, and others undergoing immigration proceedings. These potential impacts include, but are limited to, the following:
Deportation
Removal proceedings
Loss of green card and related privileges
Slow on the visa process
Immigration hold
If you want to avoid unnecessary penalties, including negative consequences to your immigration processes, we recommend you contact a lawyer. Your attorney can help you throughout the legal process, including collecting and assessing evidence, joining or leading investigations related to your charges and whereabouts, and leveling the playing field against other legal representatives that may participate in the case or trials.
Who Should Work With a Criminal Defense Attorney in Pennsylvania?
We believe you should work with a lawyer during legal proceedings whenever possible. If you are charged with a crime, we strongly recommend you work with a criminal defense attorney as soon as possible. Speaking with and retaining a lawyer can help minimize or prevent any holds on your immigration proceedings. Your attorney can speak on your behalf, complete and file paperwork, and build arguments in favor of your perspective.
To avoid negative consequences on your immigration standings, we strongly recommend you refrain from representing yourself. Self-representation may result in worsened outcomes, slow holds on your immigration proceedings, and increased consequences if you are found guilty. Working with a lawyer improves your chances of avoiding guilty rulings, preventing significant mistakes, and reducing unnecessary penalties.
To further improve your odds of success, we suggest you retain a criminal lawyer as soon as possible. By speaking with an attorney sooner rather than later, your lawyer will be more likely to have sufficient time to collect and compile evidence, familiarize themselves with your case and circumstances, and build arguments in your favor. These can make it far easier for the legal team to bring positive results and increase your chances of success in criminal and immigration cases.
Want to Protect Your Immigration Proceedings? Work With Criminal Defense Attorneys From Rubin, Glickman, Steinberg & Gifford, P.C. in Pennsylvania
The criminal defense lawyers at Rubin, Glickman, Steinberg & Gifford, P.C. are incredibly talented, compassionate, and dedicated to serving clients in need. We have over 65 years of experience, so you can have confidence in us to work hard and do everything in our power to bring you the results you deserve and need.
We can help you discuss your case, answer any questions or concerns, and give you tailored information to assist you during your legal matters. Please feel free to contact us by calling (215) 822-7575 or completing the contact form available on our website. Our team is waiting to hear from you, and we are ready to fight to protect your rights.