Montgomery County Expungement Lawyers
Don't Let a Criminal Record in Montgomery County or Bucks County Hold You Back
An arrest record can hold you back in many ways. Your job prospects, educational opportunities, housing options, and reputation can all be hindered if you have to say "yes" when asked if you have ever been arrested. Then, if you have to explain your criminal record, the situation often becomes that much direr.
For those trying to move past old mistakes or change their lives for the better, the stigma of a criminal record can make doing so all but impossible. A criminal record makes many people feel stuck as they are limited by where they can go and what they can do. Even with the best of intentions, they often cannot get the job they desire or, in some instances, make enough to support themselves and their families.
While these circumstances may initially seem hopeless, the good news is that there are some situations in which your record can be erased from your path to better opportunities. This can happen through a process known as "expungement."
Expunging a criminal record wipes the slate clean, and allows you to legally state "no" to that critical question on job applications and other queries. It frees you from the stigma of a checkered legal past.
If you need help getting your criminal record expunged, the experienced lawyers at Rubin, Glickman, Steinberg & Gifford P.C. are here to help. Our knowledgeable Montgomery County expungement attorneys can assess your situation and determine whether expungement is an option for you. We understand the system intimately and have an extensive background in helping people from all walks of life become free of past consequences. We strongly believe that everyone deserves a second chance and the expungement process is one way to get it.

Contact us today online or by phone to speak with an experienced Montgomery County, Pennsylvania, expungement lawyer.
Clearing Your Criminal Record in Pennsylvania
At Rubin, Glickman, Steinberg & Gifford, we handle a wide range of criminal defense law matters for clients throughout At Rubin, Glickman, Steinberg & Gifford, we handle a wide range of criminal defense law matters for clients throughout Montgomery and Bucks Counties and the entire state of Pennsylvania. Because of our criminal law experience, our team understands the realities of having a criminal record and the unfair ways it can prevent you from accessing opportunities to make your life better.
The purpose of expungement is to provide people who have stayed out of legal trouble since their initial offenses a second chance at a clean criminal record. Clearing your name is especially helpful if you were convicted as a juvenile or young adult, and many years have since passed. All too often, people who made mistakes in their youth must pay for them well into adulthood. A criminal record can contribute to financial hardship for many years after the infraction in question occurred.
Through consultation with our experienced criminal defense attorneys, you may be able to pursue expunging your criminal records.
One of the benefits of pursuing an expungement case in Pennsylvania is that the state has broadened the case types that correlate to this process. Expungement allows many more people to erase the unfortunate derogatory marks from their criminal records throughout the state.
Of the various changes the state has made in this process, the most significant is that people who were convicted of a summary offense (a crime not tried before a jury) and were not arrested or prosecuted for any offense for five years, the summary offense could be expunged.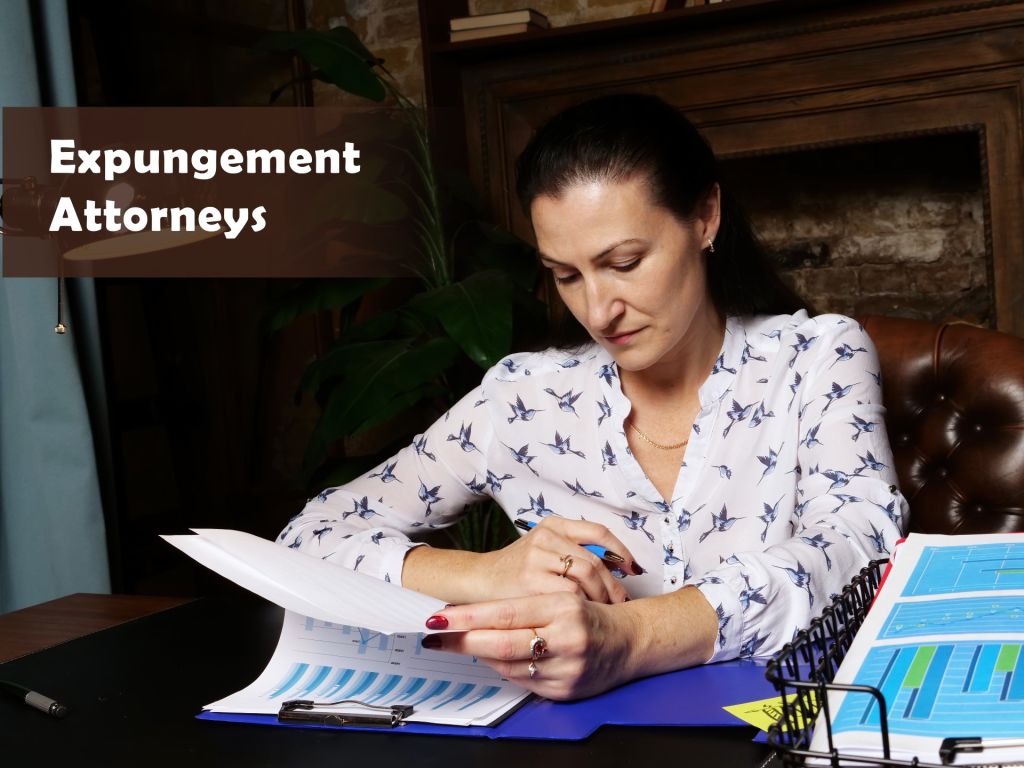 The Criteria for Expungements in Pennsylvania
In general, you may be granted an expungement if:
You were found not guilty.
The charges were dismissed.
You were a first-time DUI offender and completed the ARD Program.
You were charged as a juvenile.
You are 70 years or older and have not been arrested in 10 years.
You had an underage drinking conviction (or convictions) that can be expunged once you turn 21.
There may be other circumstances that make your case an option for expungement purposes. There may also be exceptions to the criterion mentioned above. As such, we recommend a free consultation if you believe that your case qualifies so that we can offer legal advice based on our knowledge of Pennsylvania expungements and our years of legal experience.
Our attorneys can help clients at every step of the expungement process. We are focused on helping you put this arrest behind you for good so you can look forward to a future unhindered by a criminal past.
How Does the Expungement Process Work in Pennsylvania?
The first thing you should do is discuss the parameters of your case with your Pennsylvania expungement attorney to determine it is viable for expungement. The next step is moving forward in the legal system. When expunging a criminal record in Pennsylvania, your attorney will file the expungement motion with the Clerk of Courts in the appropriate county. Once filed, a hearing will be scheduled to finalize the expungement before a Common Pleas Judge. Depending on whether the District Attorney objects to your petition and other details surrounding your case, your presence at the hearing may be waived, and your lawyer can address the issue in your place.
At the hearing, the judge hears testimony and, if applicable, signs the Order for Expungement. At that stage, the court will send certified copies of the order to all agencies listed on the motion that hold your criminal record. Once those agencies receive the order, they must destroy all paperwork and electronic data relating to your case. They must then mail verification to your attorney, proving their compliance. While these may seem like small administrative steps in a more extensive process, this documentation is pertinent in providing proof that your record has been expunged should you ever need to provide it.
Expunging your record in Pennsylvania may take some time, which is one of the reasons it is essential to work with a qualified expungement attorney on the process. At Rubin, Glickman, Steinberg & Gifford, we monitor compliance, push them to comply when they refuse, collect the verifications, and mail copies to you once they're all collected. We don't let details fall through the cracks because we know how important this is to those that desperately need another chance at the life they deserve.
In other words, we make sure that you are informed and involved in every step of the process. We help you have peace of mind in knowing your record is cleared and you can pursue the second chance you deserve.
Schedule Your Free Initial Consultation with an Experienced Expungement Attorney in Montgomery County
If you've been convicted of a criminal offense in Pennsylvania and believe that you meet the criteria for expungement, get in touch with our legal professionals today. At Rubin, Glickman, Steinberg & Gifford P.C., we can evaluate your case and, if you're eligible, petition the judge for expungement.
You don't have to go through this challenging process alone. Our Montgomery County criminal defense lawyers understand how tough it can be to secure a job, housing, and more, which is why we're committed to defending your best interests through the judicial process. With more than 65 years of legal experience as a firm, our trusted and award-winning team understands the complexities of Pennsylvania's expungement process. You can count on us to help you overcome this obstacle and begin the path to a new life.

We are located right off Route 309, in Colmar, Hatfield Township, and offer free and convenient parking. We also have a location in Newtown, PA, and can meet with you in your home or hospital if you cannot travel. Call 215-798-7081 or complete our contact form to schedule a free consultation with an experienced expungement attorney today.
---
Expungement FAQ's
Who is Eligible for Expungement?
Each case is different, but typically, those eligible for expungement include individuals who:
● Have had their criminal charges dismissed
● Were found not guilty
● Were charged as a first-time offender for DUI
● Were charged as a juvenile
● Are at least 70 years of age who have not been arrested in the last ten years
● Have had a conviction for underage drinking




Do I Need to Hire an Expungement Lawyer?
Hiring a Montgomery County expungement attorney has numerous benefits, since knowing which cases qualify for expungement and which do not can be confusing. Depending on the circumstances surrounding your expungement, an attorney may be able to handle the case in your stead. Moreover, an experienced attorney will have the necessary relationships within the legal system and expertise to ensure that the process goes much smoother than it might otherwise.
How Long Will It Take to Have My Record Expunged?
There is no set timeline for expungement in Pennsylvania. A Pennsylvania expungement attorney starts by determining if your case is viable before filing an expungement motion with your county's Clerk of Courts. At this point, a hearing is scheduled to process your expungement.
A Common Pleas Judge will hear the case, and depending on whether the District Attorney objects, your presence at the hearing may be waived and the lawyer can process the case on your behalf. If your petition is approved, an Order of Expungement is issued and copies are sent to the appropriate agencies. Once received, the agencies in question must destroy all paperwork and electronic information relating to your case. Verification attesting to this fact is then mailed to your attorneys.