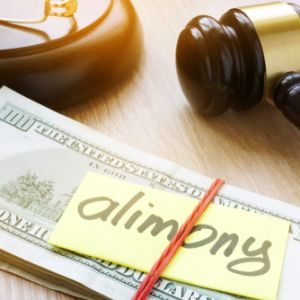 In the 1960s, about one in every four divorces contained an order for alimony payments to one spouse. Today, only about one in every ten divorces include such an order.
Do courts in Pennsylvania still award alimony, and what types of factors do they look at when making their decision? Read on to get the answers.
Do Pennsylvania Courts Still Award Alimony Payments?
Yes, alimony orders are still awarded in Pennsylvania courts. Alimony is designed to help one spouse transition to single life while still temporarily enjoying the same standard of living that they enjoyed during the marriage. The notion behind spousal support is to prevent one spouse from financially suffering after a divorce as a result of their position in the marriage. Often one spouse, traditionally the woman, will forgo a career in order to maintain and support the household. If one of the spouses spent time at home raising children, then the likelihood of receiving spousal support is higher. Here are the types of alimony Pennsylvania courts may award during a divorce:
Alimony pendente lite (temporary support throughout divorce proceedings)
Spousal support (temporary support after separation but before the divorce is official)
Alimony (financial support for an ex-spouse after divorce is final)
These payments are almost always temporary, and guidelines help the court come to an appropriate award amount.
What Factors Are Considered for Alimony Payments?
As divorce proceedings are underway, courts will analyze whether alimony payments will be necessary or not. The courts must provide a valid reason for either denying or awarding alimony payments. The following is a list of some of the factors courts will consider when considering alimony payments:
Each spouse's relative income
Each spouse's earning capacity
The length of the entire marriage
Any allegations of marital misconduct such as abuse or adultery
Any assets, liabilities and property that was brought into the marriage
A spouse's contributions as a homemaker
The standard of living throughout the marriage
The relative needs of both parties
After considering these and other factors, the court will determine alimony payments. Some alimony can be permanent when situations warrant it. Spouses who cannot become self-sufficient due to disability, age or other factors may be awarded permanent alimony payments from their ex-spouse.
Contact a Colmar Family Law Attorney for a Consultation About Alimony Payments in Pennsylvania Today
If you are thinking about filing for divorce, or if you have already started the divorce process and are dealing with another matter such as alimony payments, child custody, child support, or division of assets you need to speak with a qualified attorney. The family law attorneys at Rubin, Glickman, Steinberg & Gifford represent clients throughout Southeastern Pennsylvania, including Lansdale, Hatfield, Blue Bell, North Wales, Souderton, Telford, Newtown, and Quakertown. We understand how challenging this time can be for you, which is why we will fight hard to protect your interests, and the interests of your loved ones, throughout the legal process. Contact us at 215-822-7575 or fill out our confidential contact form to schedule a consultation. We have an office conveniently located at 2605 N. Broad St., Colmar, as well as an office located in 12 Penns Trail, Suite 145, Newtown, PA.
The articles on this blog are for informative purposes only and are no substitute for legal advice or an attorney-client relationship. If you are seeking legal advice, please contact our law firm directly.