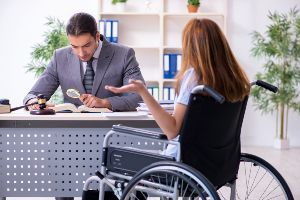 If you were injured in a motor vehicle accident caused by another party's careless or negligent acts, you are entitled to file a personal injury claim to recover compensation for your damages according to Pennsylvania law. You'll have to explain your injuries in detail to your lawyer, the insurance company, and other parties after the accident to move your claim forward. In these instances, exaggerating or misrepresenting how badly you've been injured after a car accident may be tempting. However, it's essential to recognize that you should never exaggerate or misrepresent the extent of your injuries.
What Happens if I Misrepresent My Injuries after a Motor Vehicle Accident?
At a time when you're likely dealing with steep medical costs, property damage, and other unexpected expenses, you may wonder whether you can recover more compensation if you claim that your injuries are worse than they are. While this is undoubtedly a troubling time for anyone to experience, it is essential to understand that exaggerating your accident injuries can be detrimental to your claim. Misrepresenting your injuries can harm your credibility as an injured victim and make it difficult to recover damages.
If the insurance company discovers that you have exaggerated your injuries, they may offer you less money or outright deny your claim. Even if your claim is valid, should your case go to trial, the judge or jury may not trust your side of the story if they believe you are exaggerating. One exaggerated statement could damage your case and make them doubt every word you say.
How Defendants in Motor Vehicle Accident Claims Find Discrepancies 
If you exaggerate your injuries after a collision, your doctors can usually tell. As medical professionals who treat injuries every day, they know how the body is affected when wounded, along with the usual restrictions that apply for most injuries. If you lie to the doctor treating your injuries, they will mention your deceit in your medical records, which the insurance company usually obtains.
While some plaintiffs think that they can successfully misrepresent the extent of their injuries, in reality, there are various methods that enable the defendant to uncover the discrepancies in the injury claim. These methods include:
A court-ordered physical examination of the injured victim          

Assessment of medical records that are contradictory with the claims made by the injured victim

Investigation of the injured victim through video surveillance, photos, analyzing their social media activity, and more
For instance, suppose your back is injured in a motor vehicle accident. In that case, you will undoubtedly experience some discomfort, but perhaps your injury may not be so damaging to prevent you from returning to work. Suppose you decide to overstate the extent of your injury to obtain higher damages, and the insurance company investigates your social media posts to eventually discover that you play in a kickball league every weekend. In that case, that discovery will severely damage your compensation claim.
How Can I Ensure That the Insurance Company Cannot Accuse Me of Exaggerating My Injuries? 
To strengthen your personal injury claim and ensure that insurance companies cannot blame you for misrepresenting the extent of your injuries, be sure to follow these steps:
Seek immediate medical attention after the collision

Consistently document your injuries and how they impact your life

Attend all future medical and rehabilitation appointments

Keep track of all your tests, like x-rays, MRIs, and CAT scans
It's also highly encouraged to maintain a pain journal and keep track of your daily struggles and pains caused by your injuries, including physical pain, mental anguish, and emotional stress. Having this documentation will help bolster your injury claim and provide proof of your pain and suffering. If you routinely document how your injuries alter your life, the insurers will have difficulty refuting that you have been severely injured.
Get Trusted Legal Help for Your Car Accident Claim in Southeastern Pennsylvania
It's not always straightforward to know what you should say and do in the worrying days that follow a motor vehicle accident. The best course of action to understand your rights and legal options is to consult an experienced personal injury attorney. For skilled legal advice with your injury claim in Montgomery County or throughout Southeastern Pennsylvania, contact the experienced car accident attorneys at Rubin, Glickman, Steinberg & Gifford, P.C. 
For over 65 years, our attorneys have earned the trust and respect of clients facing a wide range of legal problems. When individuals in Montgomery County have suffered harm caused by the fault of other parties, we're here to recover the just and favorable compensation they deserve. To speak with one of our knowledgeable motor vehicle accident attorneys, schedule a free consultation by completing a contact form or call 215-822-7575.