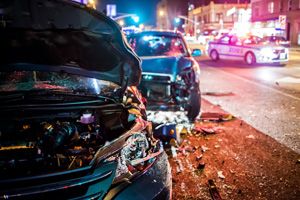 After being injured in a car accident, the victim has a legal right to pursue compensation from the negligent driver. If the driver responsible for the accident dies in the crash, victims may be left wondering if they can pursue a claim for their losses. Some injured individuals may even feel guilty or wrong for seeking compensation from the deceased. However, extended hospital stays, medication, and physical therapy can leave you financially debilitated if you do not file a claim. It is essential to remember that you are entitled to compensation for the losses you have suffered regardless of whether or not the negligent driver survived the accident.
Filing an Accident Claim Against a Deceased Driver in Pennsylvania
The validity of your car accident claim depends on whether the other driver's negligent actions resulted in you suffering damages. Even if the other driver passed away during or in the aftermath of the accident, it does not undo their negligent behavior. If the driver was drinking, driving recklessly, or engaging in other negligent behavior before their death, you should have grounds to file a claim.
When pursuing compensation from a living driver, a claim is filed against the driver and typically defended and paid for by their insurance company. If the negligent driver died in the accident, the claim is instead filed against the driver's estate. These cases can be legally complex because they involve the probate process. During probate, the court will recognize the person's death and determine how their debts will be paid. When filing a claim against a deceased driver, it is essential to hire an experienced car accident attorney who can expertly guide you through every step of your claim.
Concerns About the Deceased Driver's Family
Even if the accident victim suffered significant losses, they might hesitate to file a claim out of respect for the negligent driver's family. In most cases, however, the claim is resolved through the deceased driver's insurance company, even if a lawsuit needs to be filed.
In other words, you and your lawyer will be dealing directly with the insurance company, not the family. If the deceased driver's actions caused you significant losses, you could still file a claim for the compensation you need to move your life forward.
Speak to a Skilled Pennsylvania Car Accident Attorney at Rubin, Glickman, Steinberg, and Gifford, P.C.
If you have been injured in a car accident caused by a negligent driver, you have the right to be compensated for your losses, even if the driver passed away. The accomplished car accident attorneys at Rubin, Glickman, Steinberg, and Gifford, P.C. are committed to making the claims process as stress-free as possible so that you can focus on your healing and recovery. Our personal injury lawyers have a proven track record of success with over 65 years of experience and will fight tirelessly for justice on your behalf. To schedule a free consultation with a member of our experienced legal team, call us at (215) 822-7575 or complete our contact form today.