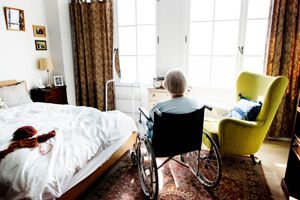 If your family member is in a nursing home, you want to rest assured that they are in safe hands. Unfortunately, that is not automatically the case with every nursing home. One of the most frequent failures of nursing homes is the lack of supervision. Loved ones staying in a nursing home have medical conditions and specific medical needs that require the staff's medical attention.
A lack of monitoring can increase the chances of your loved one being injured or neglected in a nursing home. If you feel that a nursing home's negligence hurt your loved one, consult an experienced Pennsylvania nursing home abuse lawyer today for a thorough assessment of your claim.
What Are the Signs That Your Loved One Is Inadequately Monitored in a Pennsylvania Nursing Home?
If you notice that your family member's health or mood has severely been debilitated, it may be time to investigate whether their nursing home is monitoring their needs. Signs of failed supervision in a nursing home include:
Understaffing issues
Long periods where you do not see nursing staff during a visit
Unexplained and frequent injuries or accidents
High staff turnover
Complaints about members of the staff
Poor response time and unanswered phone calls
Unanswered questions
There are countless ways you can tell if a nursing home is not effectively monitoring your loved one. If you sense that they are neglecting your resident, you may need to talk to a nursing home abuse lawyer about the options you have to protect your loved one.
What Are the Consequences of a Lack of Monitoring in a Pennsylvania Nursing Home?
The health of nursing home residents can drastically decline from issues such as understaffing and poorly trained nursing home employees. Patients and residents may not get the proper care they need, such as eating on time, bathing, or missing medications. Other conditions such as bedsores can arise from poorly monitored residents and can lead to other health risks and infections.
When loved ones are not adequately monitored by staff, it may leave them susceptible to injury by taking on difficult tasks themselves. Residents may even be subjected to abuse from other patients in the nursing home, which can lead to further injury and emotional abuse. Being poorly monitored in a nursing home can have devastating consequences on loved ones.
What Are the Potential Dangers of Poor Monitoring in a Pennsylvania Nursing Home?
Being poorly monitored or experiencing poor treatment in a nursing home can cause injuries and potentially death if not detected in time. Even though some injuries may not be severe, others can be detrimental to their health. Loved ones in nursing homes are vulnerable and may be susceptible to neglect and abuse that can affect their emotional and physical health.
If your family member was left unsupervised and that led to injury, you may be left with substantial medical bills that could have been prevented with proper care. If you suspect your loved one is experiencing negligence or abuse, you may need to consult with a nursing home abuse lawyer to hold the negligent parties accountable. If you have noticed signs that your loved one has not been adequately monitored in a nursing home, you may be able to recoup compensation for the abuse and preventable injury your loved one has endured.
Contact a Pennsylvania Nursing Home Abuse Lawyer for a Free Consultation
Loved ones residing in a nursing home need to have proper care and deserve a safe environment where they are diligently monitored. Nursing home staff are responsible for the health and wellbeing of their residents and have an obligation to ensure all residents are safe at all times. If your family member has suffered abuse or neglect due to a lack of monitoring in a nursing home, contact the seasoned nursing home abuse lawyers at Rubin, Glickman, Steinberg & Gifford, P.C. 
The legal team at Rubin, Glickman, Steinberg & Gifford, P.C. has helped many clients in the Southeastern Pennsylvania area recover damages due to nursing home neglect, such as improper monitoring, and guided them through their unique claim. To discuss your claim, call us at (215) 822-7575 for a free consultation or fill out our contact form today.