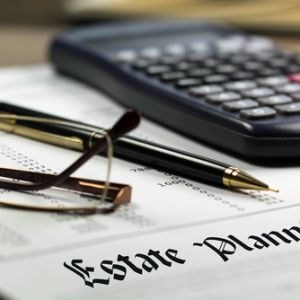 When someone creates a last will and testament, they are doing so with the intent of having their last wishes fulfilled after they pass away. This often includes who will be the beneficiary of the deceased's assets such as home, inheritance and other goods as well as who will become the executor of their estate, among others. An executor is someone deemed either through the court or by the deceased who will be in charge of lingering financial obligations. Simply put, a last will and testament is a legally binding document that outlines the deceased's final wishes to make help tie up loose ends after they're gone.
Here, at Rubin, Glickman, Steinberg & Gifford, P.C., we spend a lot of time discussing clients' assets and who should receive those assets after the clients pass away. But what kinds of assets do last will and testaments often pertain to? And furthermore, are there any exemptions about which assets generally do not pass through a person's estate? Learn more below.
What Are Beneficiary Designations?
A beneficiary designation is who the deceased names as the beneficiary of certain assets. Most commonly, you will find a beneficiary designation on someone's life insurance policy. What you may be surprised to learn is that beneficiary designations on a life insurance policy usually trumps the provisions of a will. Failure to update beneficiary designations can frustrate otherwise careful and detailed estate planning. Learn more about what to avoid below.
Common Examples of Mistakes When Naming Beneficiary Designations
While to err is human, making a mistake with your beneficiary designations can create a complicated situation for those involved. Common mistakes may include:
Not naming their spouse as their primary beneficiary on a life insurance policy
Not updating beneficiaries and/or leaving a former spouse as the beneficiary
Naming the incorrect beneficiary
Naming the estate as the designated beneficiary on a life insurance policy
Naming a minor child as the designated beneficiary
Not reviewing the beneficiary designation with a lawyer
Who Should I Name As My Beneficiary?
When it comes to naming your designated beneficiary, many people falsely believe that it has to be family. You actually have the freedom to name whoever you want, however, most commonly, people may choose to have the following designations:
Spouse or unmarried partner
Parents
Siblings
Adult children
A custodian for a minor child until they become of age
Their favorite charity
And more
While you do have the freedom to choose who you want to be named as your life insurance beneficiary, it's important to not make the decision lightly. While your beneficiaries can always be updated, it's important to designate someone you truly want your assets to go to.
What Should I Do if I Have Young Children?
While most individuals will name their spouse as the primary beneficiary on a life insurance policy, many people name their children as contingent beneficiaries. For individuals who have young children, you may prepare a will that establishes a trust to manage the children's inheritance until they reach a certain age. A trust allows someone to hold assets on behalf of the designated beneficiary, in this case, minor children until they reach a certain age.
If your young children are named contingent beneficiaries on a life insurance policy, the funds from the life insurance policy will pass to the children outside of the will and, therefore, outside of the trust.
What About Retirement Policies?
Statistics from the Bureau of Labor Statistics in 2018 indicate that the average American changes jobs 10-15 times throughout their lifetime. When you consider how often people move, gain new field experience, require more flexibility or are just starting out in the workforce, these numbers make perfect sense. Further research suggests that the average person stays with their employer for about four years. This can spell out major trouble if you've changed companies or careers and forget to update the beneficiary for your retirement policy in light of major life changes such as divorce, remarriage or the birth of a child.
Here are some key things to remember when creating your retirement plan:
You must name a primary beneficiary as well as a contingent beneficiary
Minor children cannot be named as beneficiaries
Like your life insurance policy, the designated beneficiary of your retirement plan will trump your will
If someone should pass away before designating a beneficiary of their retirement policy, their funds may wind up in probate court.
What is Probate?
Probate is a legal process wherein the deceased's property is appraised, their will is analyzed and how their remaining property will be distributed. The probate process involves the executor of the deceased's estate, who will be tasked with securing and handling their assets and verifying the validity of the will and presenting the court with a list of property. This process can take months and in some cases, up to a year.
Contact An Experienced Colmar Estate Planning Attorney About Your Will In Pennsylvania
When it comes to estate planning, you want to make sure that you check off all the boxes in an effort to make sure your family is taken care of after you're gone. If you have questions about how to file a will, what a trust is or how to obtain power of attorney, the skilled estate planning attorneys at Rubin, Glickman, Steinberg & Gifford, P.C. can help. Our attorneys have years of experience handling all aspects of estate planning and will guide you through this complex process to make sure everything is taken care of. Rubin, Glickman, Steinberg & Gifford, P.C. represent clients in estate planning manners in Doylestown, Lansdale, King of Prussia, Norristown, and throughout Southeastern Pennsylvania. Call (215) 822-7575 or fill out our confidential contact form to schedule a free consultation about your estate planning needs. We have an office located at 2605 N. Broad St., Colmar, PA 18915, in addition to an office located in Newtown, PA.
The articles on this blog are for informative purposes only and are no substitute for legal advice or an attorney-client relationship. If you are seeking legal advice, please contact our law firm directly.