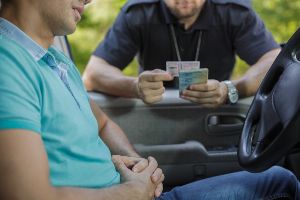 A DUI conviction is often accompanied by a host of penalties and consequences, and may include probation, alcohol education classes, incarceration, and a damaged reputation. However, perhaps the most feared punishment following a DUI conviction is the suspension or revocation of your driver's license. After all, it's not easy to get around the Commonwealth without your car, whether you're going to and from work, running errands, seeing family, or going to school. Fortunately, by partnering with an experienced criminal defense lawyer, you may be able to keep your license and sidestep any other penalties associated with a conviction.
If you've been arrested for DUI and are worried about losing your license, you may have many questions such as how you'll get around without your vehicle, whether or not you need to install an IID, how DUIs affect insurance, and more. We've provided answers to some of these common driver's license-related questions, but if you have additional queries, feel free to reach out to us at Rubin, Glickman, Steinberg & Gifford for a free consultation today.
4 Questions About Your License after a Pennsylvania DUI
Driving under the influence in Pennsylvania carries a variety of penalties if you're convicted, including, perhaps, a suspension of your driving privileges. Because losing your license wholly disrupts most people's everyday lives, many defendants often have a number of questions. Here are a few of the most common:
How Do I Get Around If My License Is Suspended?
If your driver's license has been suspended, it may feel as if you are trapped at home. However, if you have to attend work in person, have children to pick up and drop off at school, need to drive to get medication, or have other obligations, you may be left wondering about your next steps. 
First, you have always had the option of getting rides from family and friends, using mass transit, and utilizing services like Uber or Lyft. Yet, these options aren't always practical, which is why the Commonwealth sometimes provides alternate options for convicted individuals. For instance, you may be able to apply for a restricted license, which may allow you to go to and from your job, your required DUI school, or any other essential locations. Likewise, you may also be able to drive with an ignition interlock device (IID), which is a small car breathalyzer device that measures the amount of alcohol in your breath.
Do I Need to Install an IID?
You may also wonder if installing an IID is a necessity. In Pennsylvania, An IID is required for first-time and repeat DUI offenders with high BAC levels. If you'd like your driving privileges reinstated, your car must be equipped with an IID for the restricted license duration. For those who don't own a car, you can certify this with the Pennsylvania Department of Transportation.
How Does a DUI Affect Insurance?
The way a DUI will affect your insurance can be boiled down to a simple rule of thumb: the more risk the insurance company thinks you pose, the higher your rates will be. Likewise, if your risk is high enough, the insurance company may not offer you any coverage. So, in all likelihood, a DUI on your record means your rates will go up substantially. In this case, the insurance carrier sees you as a dangerous driver who's more likely to get into an accident.
Can I Get My License Back?
After your suspension or revocation period ends, the option to reinstate your driver's license is available through PennDOT. However, it's important to note that this isn't always an automatic process as you need to apply and be approved. There are several ways to apply for reinstatement, including online, through the mail, or in person at the DMV.
Contact a Knowledgeable License Suspension Lawyer in Montgomery County.
If you've been arrested for driving under the influence in Pennsylvania and are worried about losing your driver's license, it's crucial that you get in touch with skilled legal counsel so you can keep your driving privileges. Fortunately, help is right around the corner at Rubin, Glickman, Steinberg & Gifford. Our seasoned team of legal professionals will investigate your case in detail and help you sidestep license suspension and any other penalties associated with a conviction.
For more than 65 years, our lawyers have served clients' legal needs in Montgomery County, Bucks County, Lehigh County, Chester County, Delaware County, and throughout the surrounding areas. As a result, we've earned the respect and trust of clients facing a diverse range of legal problems. For any additional questions or clarification about your driver's license, call us at (215) 822-7575 or complete our online contact form today.