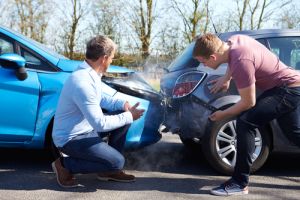 When people envision car accident injuries, they typically imagine injuries which are apparent, life-threatening and severe. While this is often the case, thousands of individuals also suffer from what is called a delayed injury after an accident. Delayed injuries usually do not manifest their symptoms until hours, days or even months after the accident occurred.
Common Types of Delayed Injuries after a Car Accident
Concussions can occur when your head is slammed into something else during a collision. The signs and symptoms of this condition usually don't show up right away, but they will become more apparent with time. Similarly, soft tissue, spine, neck or whiplash injuries all may take time to become fully apparent. If you were involved in a car accident, then you should never ignore symptoms like headaches, neck pain, abdominal pain, emotional distress, back pain and numbness because they are all indicative of delayed but serious injuries. Delayed injuries can complicate compensation awards because they may not appear until long after the original accident. Despite the timing, victims hurt by another driver's negligence still deserve compensation for these late arising injuries.
Contact Pennsylvania's Car Accident Attorneys at Rubin, Glickman, Steinberg & Gifford Now
Regardless of when your injuries surface, you deserve to be compensated when the injury was the direct result of a car accident. It's important not to settle for a compensation amount before enough time has passed to confirm your health, but it's equally important to pursue a lawsuit in a timely manner to avoid having your case dismissed entirely. The car accident attorneys at Rubin, Glickman, Steinberg & Gifford can help you determine your best course of action. Reach out to our law firm online now for more information.
The articles on this blog are for informative purposes only and are no substitute for legal advice or an attorney-client relationship. If you are seeking legal advice, please contact our law firm directly.
Motor Vehicle Accidents Lawyer Newtown PA | Rubin, Glickman, Steinberg & Gifford, P.C. from NextLevel.com on Vimeo.