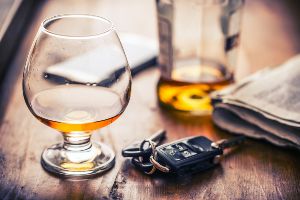 In the last few decades, technology has completely transformed our society. Every day, we use mobile phones, computers, radar, navigation systems, and countless other pieces of equipment that assist us with our daily tasks. Only recently have we started creating new services, like rideshare apps that can work for food, work, and entertainment. 
Some of the main interests of rideshare apps are why people use these services and whether they reduce the number of drunk driving accidents. Because apps like Uber and Lyft are still relatively new, there is a lack of research in the field. There are many factors that play significant parts in the research, like age, income, and location. For a definitive result to suggest that these rideshare services reduce the number of DUIs, more research needs to be conducted. 
Is There a Connection between Rideshare Apps and Drunk Driving Accidents?
In some areas, there may be some correlation between the decrease in drunk driving arrests and an increase in rideshare app usage. However, the results of these findings differ between specific locations. Some suggest that areas with more tourists may have other rideshare services like cabs or that some individuals use public transportation since it's easily accessible and affordable. 
Still, there's no conclusive evidence that rideshare apps decrease alcohol-related accidents. Also, while people now can go out and call a rideshare option to take them home, the increase in drivers on the road can lead to an increase in traffic accidents and congestion. As regular use of rideshare services continues to build, there will be more studies on whether drunk driving connects with rideshare apps. 
3 Ways Rideshare Apps Can Reduce Drunk Driving Accidents
While there's no conclusive evidence to suggest that rideshare apps reduce drunk driving accidents, there are still many benefits and ways rideshare options can decrease the likelihood of people driving while under the influence of alcohol, including:  
Easily accessible transportation

: Downloading an app and finding multiple rideshare options is an easy way to find your way home after a night out. If your phone isn't working or you don't have an app, you might be able to ask a bartender if they can call an Uber for you. 

Eliminated temptation

: Instead of driving to hang out with friends and deciding you want to drink, save yourself time and book a rideshare to the place so you don't have to worry about driving back. 

Safe enjoyment for everyone:

When you're out with a group of friends and the designated driver starts drinking, you can still quickly get home by calling an Uber or Lyft with your friends. 
Even if there are few research studies on this topic, having options for those wanting to go out and consume alcohol helps give people options against driving under the influence. The more simple and convenient options there are, the less likely it is people are going to drink and drive. 
Contact Experienced Pennsylvania DUI Lawyers Today
Everyone makes mistakes, and some can affect your life more than others. Pennsylvania law takes driving under the influence very seriously, and depending on your blood alcohol content (BAC) and number of previous DUI charges, you may face severe penalties. 
Our DUI lawyers at Rubin, Glickman, Steinberg & Gifford have over 65 years of experience advocating for our clients' rights. We understand that the legal process can feel overwhelming and frightening, but we offer honest and dependable advice so you may have the best possible outcome for your case. 
Fill out our contact form or call 215-822-7575 for a free consultation.