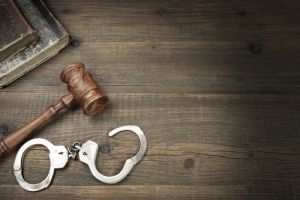 Organized crime and gangs were a huge issue within the United States during the 1970s. In response, the federal government passed the Racketeer Influenced and Corrupt Organizations Act, most often known as the RICO Act. Today, the RICO Act still applies and can result in serious criminal charges.
Can I Be Prosecuted Under the RICO Act in PA?
This federal law allows the government to prosecute and levy civil penalties against individuals who are convicted of performing racketeering activity as part of a criminal enterprise. Racketeering activity may include crimes like murder, money laundering, kidnapping, drug trafficking, illegal gambling, bribery, slavery, counterfeiting, embezzlement, and other types of activities. To be prosecuted for this federal crime, the state must prove that the person indulged in at least two instances of racketeering. Additionally, the government is required to show that the person invested in or participated in a criminal enterprise. This federal law has been utilized to press charges against several members of anti-abortion groups, the mafia, and several other groups and individuals.
Contact an Experienced Norristown Criminal Defense Lawyer About Your Racketeering Charges in Pennsylvania
Were you arrested or charged with racketeering in Pennsylvania? The consequences of a conviction could be severe, leaving you with a permanent criminal record and possibly even sending you to jail. That is why you need to speak with a qualified criminal defense attorney as soon as possible about your case. The attorneys at Rubin, Glickman, Steinberg, and Gifford have successfully represented clients charged with racketeering in Newtown, Doylestown, Lansdale, King of Prussia, Norristown, and throughout PA. Call 215-822-7575 or fill out the online contact form to schedule a consultation with a member of our legal team. We have an office conveniently located at 2605 N. Broad St. Colmar, PA 18915, as well as offices located in Lansdale and Newtown, PA. 
The articles on this blog are for informative purposes only and are no substitute for legal advice or an attorney-client relationship. If you are seeking legal advice, please contact our law firm directly.