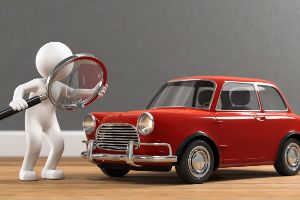 Car accidents occur every single day. There were 104,475 traffic crashes in Pennsylvania in 2020, according to PENNDOT. Consequently, the likelihood that you or someone you know will be involved in a car accident is very probable.
When you are involved in a car accident, you need attorneys who have the necessary experience and skills to help you pursue the compensation you deserve. The team at Rubin, Glickman, Steinberg & Gifford, P.C. has over sixty-five years of experience handling car accident cases, and they want to provide some helpful tips for using expert witnesses to support your car accident claim.
Different Types of Witnesses in Car Accident Cases
Generally speaking, two kinds of witnesses are utilized in car accident cases. The two types of witnesses include:
Fact Witness
A fact witness, also known as an on-the-scene witness, saw the accident occur. These eyewitnesses generally relay what they saw to law enforcement agencies and insurance claims adjusters. The statements of fact witnesses help the insurance adjusters to determine fault and liability.
Expert Witness
An expert witness provides comprehensive information and analyses based on their experience in a particular field. Expert testimony is often more technical and nuanced than on-the-scene witness testimony, and it generally helps solve disputes over the circumstances surrounding an accident.
What Kinds of Expert Witnesses Are Utilized in Car Accident Cases?
Expert witnesses work, have training, study, or specialize in a particular field and are qualified to discuss it in depth. They are typically asked to settle a dispute over a particular aspect of a case. The following are some examples of the types of expert witnesses that can be used:
Medical Expert
Medical experts come in many forms, and the type of expert you may require depends on the needs of the case and nature of your injury. Usually, medical experts include specialists for the particular type of injuries suffered. An independent practitioner is usually called on to review your injury and give reports or opinions as needed.
Mental Health Expert
A mental health expert can discuss whether, or how, an injury has impacted your mental and emotional well-being and your quality of life.
Economists
An economic expert could be retained to determine your economic losses if you have lost your job or are unable to work due to your injury. An economist can also discuss your employment needs or abilities, as well as any potential wages lost as a result of your injury.
Accident Reconstruction Expert
These experts are typically experienced in rebuilding the chain of events that led up to the accident. This may, in turn, create a link between your accident and any injuries sustained.
Highway Safety Expert
An independent engineer or highway safety expert may be asked to testify about the road or transportation conditions leading up to or surrounding your accident.
Contact the Skillful Pennsylvania Car Accident Attorneys at Rubin, Glickman, Steinberg & Gifford, P.C.
Our qualified, resourceful, and knowledgeable car accident attorneys have extensive familiarity with expert witnesses who can help your case. Rubin, Glickman, Steinberg & Gifford, P.C. helps victims recover and restart their lives following devastating car accidents. Our attorneys have a firm grasp of Pennsylvania's car accident and injury laws. When you come to us, we will discuss the need to file a claim against the responsible party, fill out the necessary paperwork, work with expert witnesses, and seek just compensation on your behalf. That compensation may assist with relevant medical bills, vehicle repairs, lost wages, and more.
If you have been involved in a car accident in Pennsylvania, it is vital to reach out and seek legal assistance as soon as possible. Contact us today to receive a free consultation from one of our experienced attorneys. You can call (215) 822-7575 or fill out our online contact form.