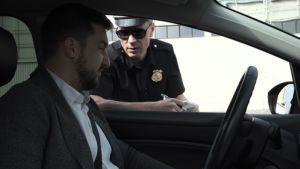 There are countless lawyers available to help clients in need, and they all have an incentive for you to believe that they are the best attorney for your specific case. Despite this, it's crucial to seek out an appropriate attorney that specializes in the field of law concerning your case. Doing so will ensure you are represented efficiently.
Pitfalls to Avoid When Hiring your Pennsylvania Criminal Defense Attorney
The right attorney for you should have represented clients in the past in similar situations. It's wise to ask potential attorneys up-front whether they have ever represented someone in your situation before. Many law firms are experienced in various areas of law, and others will focus entirely on certain legal issues such as drug law defense or car accident injuries. Any lawyer that offers you a guarantee they will win the case should also be looked at skeptically. A pragmatic lawyer understands that even the most solid cases can be derailed by a prosecutor's efforts or unforeseen circumstances. The best criminal defense attorneys should have experience working with the local prosecutors and judges. This can be a huge advantage for clients, and it's sometimes best to hire locally rather than someone who is unfamiliar with the area's court regulars.
Contact Pennsylvania's Criminal Defense Attorneys at Rubin, Glickman, Steinberg & Gifford Now
Avoiding these pitfalls can help you make a better decision when choosing the best criminal defense attorney for your case. A good attorney can help minimize the impact of any punishments levied against you, potentially reduce your charges and protect your rights. Reach out to the attorneys at Rubin, Glickman, Steinberg & Gifford online now for more information about our services.
The articles on this blog are for informative purposes only and are no substitute for legal advice or an attorney-client relationship. If you are seeking legal advice, please contact our law firm directly.
Criminal Defense Lawyers Colmar PA | Rubin, Glickman, Steinberg & Gifford, P.C. from NextLevel.com on Vimeo.