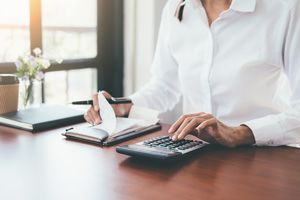 For the average person, it can be challenging to understand the many different ways an accident can affect you immediately and in the long term. Personal injury lawyers spend years studying this to help their clients get the best possible payout. To be accurately compensated, the victim of an accident must be able to cover their immediate expenses and the cost of their future damages.
A skilled personal injury lawyer can calculate the payout you deserve to receive for your losses. At Rubin, Glickman, Steinberg & Gifford, P.C., our highly skilled team of attorneys can fight for you to receive compensation that fully captures the scope of your personal injury case.
Include the Cost of Long Term Medical Treatment
A severe or catastrophic injury may need a series of surgeries to treat or require multiple follow-up sessions with medical professionals. Because of your injuries, you could need long-term medical treatment that will be costly.
You should not be responsible for medical expenses down the road that you would not have incurred if not for the accident. A knowledgeable personal injury lawyer will know to factor in these costs when determining what will be fair compensation.
Consider Your Loss of Income and Job Opportunities
Personal injury lawyers also consider what your work situation will look like in the future. You can recover damages from that time lost, but what if you can never return to work? Your injuries could lead to reduced earnings, disqualify you from certain job opportunities, or make you unable to return to your previous job. You may not be able to work as many hours as you were before, or you may miss out on future job opportunities.
It is possible to determine the value of these losses and factor them into the damages you are pursuing. This is usually a large portion of your damages and is essential for getting you fair compensation.
Estimate the Value of Your Future Pain and Suffering
Essentially, pain and suffering cover the physical and emotional distress caused by an injury. These consequences do not necessarily come with a price tag, but they certainly have value.
Your daily life will be considerably more physically and emotionally taxing because of this accident. An experienced personal injury lawyer will use their knowledge and resources to assign a monetary value to these losses.
Hire an Experienced Personal Injury Lawyer to Evaluate Your Case
Never underestimate the cost of a personal injury accident. An accident can cost you more than just a car or a trip to the hospital. You will have to deal with long-term consequences that are not your fault. A truly fair and accurate settlement will cover your future damages. The legal team at Rubin, Glickman, Steinberg & Gifford, P.C., can get you the financial compensation you deserve.
When planning for their future, people rarely factor in the possibility of being injured by someone's negligence. It should not be your responsibility to do so. Contact our law office today, so we can evaluate your case and let you know the actual cost of your injuries. To schedule your free consultation, complete our contact form or call us at (215) 822-7575.