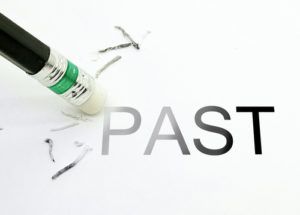 Under Pennsylvania law, certain persons with criminal records are eligible to seek an expungement of those records. An expungement is when all records of your criminal arrest, charges, and/or conviction are effectively removed from the public record. Not every person with a criminal record is eligible for expungement, and the process of obtaining expungement even if you are eligible can be complicated.
Can You Have Your Criminal Conviction Expunged?
According to the Pennsylvania General Assembly, convictions for many sex crimes are not eligible for expungement. These include offenses such as rape, sexual assault, indecent exposure, and others if the alleged victim was a minor at the time. Offenses involving alcohol that occurred after you reached the age of 18 may be eligible for expungement. Once you are 21 or older, you may petition the court for this if you have successfully completed all requirements of your sentence.
Other situations that may qualify for expungement involve cases in which a defendant has completed all jail or probation sentences at least 10 years ago and has since turned 70 years of age. Additionally, 36 months after the death of a defendant, a record may be able to be expunged. Other persons may request that a court expunge a record five or more years after the conviction date.
Getting a Copy of Your Criminal History
Any petition for expungement of a criminal record must contain certain required information, including the individual's name, date of birth, SSN, along with the offenses the individual is seeking to have expunged and the offense tracking number or docket number and the disposition of the matter. If any of this information is missing, the court can summarily dismiss the petition. Also required is a copy of the criminal history and criminal records.
Filing a Petition
An individual seeking to expunge his or her records must use one of two petition forms, depending on whether he or she is seeking to expunge summary offenses (those not tried before a jury) or seeking to expunge misdemeanors and/or felonies.
After a petition is filed with the court, the court will schedule a hearing before a judge, who will decide whether to grant your expungement petition. Judges consider expungement petitions based on several factors including:
The damage to the individual's reputation that his or her criminal record poses
The effect of criminal records on the individual's livelihood and earning capacity
The nature and gravity of the offenses the individual is seeking to expunge
The individual's prior criminal history
The public interest in maintaining access to the individual's criminal records
An individual can also have their DNA records expunged under limited circumstances, typically if he or she was arrested by mistake or if their charges were dismissed or their conviction reversed.
Certain criminal offenses are statutorily ineligible for expungement no matter the circumstances. In particular, a person who has been charged with certain sexual offenses or certain offenses against persons under the age of 18 may never have those records expunged.
Expungement of Juvenile Records
In particular, juvenile records can be expunged under certain circumstances. An individual can seek expungement of juvenile records provided they meet one of the following requirements:
At least six months have passed since the individual has successfully completed an informal adjustment and he or she has no pending adjudication proceeding
At least six months have passed since the individual's final discharge from supervision under a diversion program or consent decree, and he or she has no pending adjudication proceeding
The individual is 18 years or old, and at least six months have passed since he or she has satisfied all terms and conditions of a summary juvenile conviction, he or she has not been convicted of a misdemeanor or felony or adjudicated delinquent, and he or she has no pending misdemeanor or felony charges or charges of delinquency
At least five years have passed since final discharge from disposition and referral, and the individual has not since been convicted or adjudicated delinquent and does not have pending charges.
The district attorney agrees to an expungement
Contact an Experienced Colmar Criminal Defense Lawyer About Your Criminal Record
Were you arrested or charged with a crime in Pennsylvania? The consequences of a conviction could be severe, leaving you with a permanent criminal record and possibly even sending you to jail. That is why you need to speak with a qualified criminal defense attorney as soon as possible about your case.
The attorneys at Rubin, Glickman, Steinberg & Gifford, P.C. have successfully helped clients obtain expungements in Norristown, Newtown, Doylestown, Lansdale, and throughout Southeastern Pennsylvania. Call (215) 822-7575 or fill out the online contact form to schedule a consultation with a member of our legal team. We have an office conveniently located at 2605 N. Broad St., Colmar, PA 18915, as well as an office located in Newtown.
The articles on this blog are for informative purposes only and are no substitute for legal advice or an attorney-client relationship. If you are seeking legal advice, please contact our law firm directly.