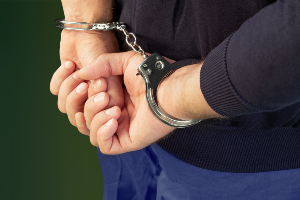 If you've ever experienced an arrest, you know how stressful and traumatic it can feel. Depending on the severity of the crime, thoughts of spending time in jail, paying hefty fines, losing your job, surrendering your professional license, and having a ruined reputation may flood your brain. This level of anxiety can only escalate if you don't understand the criminal justice system or how best to navigate the uncertain waters after an arrest.
Fortunately, you have the right to seek legal counsel, and anyone who has been arrested can benefit from the advice of an experienced Montgomery County criminal defense lawyer.
Five Steps to Take after an Arrest in Pennsylvania
If you have been arrested, what you do and say next could have drastic implications for the outcome of your case. Prosecutors and police will be fighting to obtain a conviction, and if you give them information to use against you or make mistakes that could harm your defense, you could significantly risk your chances of success at trial. Generally speaking, here are five steps you can take to protect yourself after an arrest in Pennsylvania.
Remain Silent
The Fifth Amendment gives you the right to remain silent after an arrest. You should use this constitutional right to protect your legal privileges. Even if you are certain of your innocence and can explain what happened, don't attempt to do so. The police and prosecutors can use anything you say against you and making excuses or answering the arresting officer's queries can only have negative consequences for your case.
Ask for an Attorney
Perhaps the most important step after an arrest is to ask for a Montgomery County criminal defense attorney. Talking to the police without an attorney can jeopardize your case and impact your attorney's ability to protect you from the penalties that stem from a conviction.
Likewise, it may seem natural to provide details of your arrest to your friends and family. However, these individuals may be used as witnesses against you. Only discuss your case with your criminal defense attorney.
Be Respectful to the Arresting Officer
While it's important to avoid saying anything that could jeopardize your defense, it may also be in your best interest to remain polite toward the arresting officer. Civilly request to speak with your lawyer and state that you're exercising your right to remain silent.
Maintain a Low Profile
After you've been released, behave yourself while you're awaiting your appearance in court. Don't break any laws or involve yourself in situations that could jeopardize the outcome of the current charges you're facing. Along those same lines, try to dress and behave appropriately in the courtroom. First impressions are important, especially in a court of law.
Avoid Social Media
You may be tempted to share what's going on in your life with friends and family on social media. But if you've just been arrested, you may want to exercise caution. What you submit on social media can provide the opposing counsel's research team fodder that they can use against you. In general, most attorneys recommend that their clients stay off social media while their case is ongoing. Likewise, it may be in your best interest to continue to monitor your account to make sure that well-meaning friends and family don't mention you in their posts.
Contact an Experienced Montgomery County Criminal Defense Lawyer
If you've been arrested, speak with an expert criminal defense lawyer who can explain the full extent of the law as it pertains to your case. The Pennsylvania criminal defense lawyers at Rubin, Glickman, Steinberg & Gifford are dedicated to fighting for your rights and protecting your interests throughout the legal process. Our highly trusted and well-versed legal team will be with you every step of the way.
For over 65 years, the attorneys at Rubin, Glickman, Steinberg & Gifford have been serving clients' legal needs in Montgomery County, Bucks County, Lehigh County, Chester County, Delaware County, and throughout the surrounding areas. We've earned the trust and respect of clients facing a wide range of legal problems. Our attorneys are ready to protect you and guard your rights. Give us a call at (215) 822-7575 or complete our online contact form today.