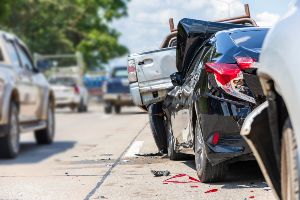 Every day, car accidents contribute to a significant number of injuries, property damages, and deaths. In the U.S. alone, there are over 16,000 car accidents each day and over 6 million crashes a year. While the U.S. is no stranger to devastating car accidents, some states seem to have fewer crashes than others. According to a recent study, Pennsylvania ranked in the top 10 states with the best drivers. However, while Pennsylvania may have better driving statistics than other states, car accidents still happen. 
If you or someone you know has been involved in a car accident in Pennsylvania, it's important to understand your rights and ensure you receive fair compensation for any accident-related damages. Working with a skilled personal injury lawyer is the best way to navigate the claims process. Here's a look at how Pennsylvania drivers rank compared to other states. 
Pennsylvania Drivers Among the Best in the Nation
A recent report found Pennsylvania housed the country's third-best motorists. Researchers looked at various driving statistics to assess the nation's drivers, including DUI arrests per capita, fatal crashes per capita, and total uninsured drivers. These factors were then used to rate each state on a scale from 0-100; the higher the score, the worse a state's drivers. 
In the study, researchers found Pennsylvania had around 117 DUI arrests per capita, 10 fatal collisions per capita, and an uninsured driver rate of 7.6%. Based on these findings, they assigned Pennsylvania a score of 12.8, which placed the state in third place for the country's best motorists behind Massachusetts and New York. 
The Southern States Made Up Half of the Top Ten Worst States
In addition to looking at what states had the best drivers, the study also looked at trends for states with the worst drivers. The trends from the study found Southern states composed half of the top ten worst drivers in the country. These states had high rates of fatal collisions and DUI arrests. Among some of the worst-performing states were Arkansas, Alabama, Louisiana, South Carolina, and Tennessee. 
What to Do If You Get in a Pennsylvania Car Accident
Despite ranking highly in the study, car accidents in Pennsylvania still happen. Car accidents are stressful, draining experiences to navigate—especially when significant injuries and property damage are involved. However, the best way to handle a car accident is to take action as soon as possible. If you or someone you know has been in an accident, it's important to consult with a trusted lawyer who can assist you with navigating the claims process. While it may be tempting to avoid dealing with the aftermath of a crash, taking action will ensure you have the necessary evidence and documentation you need to secure a fair settlement. 
Get Help from an Experienced Pennsylvania Personal Injury Lawyer Today
If you have been involved in a Pennsylvania car accident, you should secure expert legal counsel.  A skilled personal injury attorney can negotiate with the insurance companies, collect essential evidence, and ensure you are fairly compensated for your injuries. At Rubin, Glickman, Steinberg & Gifford, our personal injury attorneys are committed to securing compensation for our clients' medical costs, property damage, and lost wages. 
For over 65 years, our personal injury attorneys have advocated for our client's best interests in Montgomery County and throughout Pennsylvania, recovering millions of dollars for our community members. To schedule a free case review with a skilled personal injury lawyer, complete a contact form or call today at 215-822-7575.