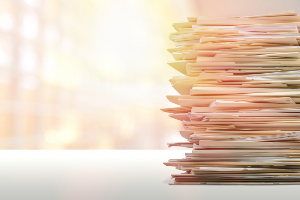 Working with auto insurance companies after you've been injured in a Pennsylvania accident is often an uphill battle. Back and forth exchanges with no progress while medical bills pile up and time slips away can be aggravating. Therefore, when settlement negotiations fall through, your only other shot at receiving the fair payout you deserve is through pursuing a personal injury lawsuit against the at-fault party.
Entering any formal proceeding is challenging and requires a great deal of effort, support, understanding, and focus. In the end, preparation is key. Employing a skilled injury lawyer, gathering factual evidence, and bringing expert witnesses to your case is necessary. However, preparation also entails looking at the big picture. Put simply, you need to know what's coming your way. Here are some things to anticipate when getting ready for your personal injury lawsuit in Pennsylvania.
Resolving Your Case Won't Happen Overnight
The litigation process is slow. When you file a lawsuit (or complaint), it is then served to the defendant, who has 30 days to respond. Next comes discovery, deposition, arbitration, and trial. Between all these phases, it can take months, even years, for a resolution.
A multitude of factors affects the timeline of a personal injury lawsuit, starting with whether the extent of damages and liability is in question. It can take time to get to the bottom of the facts, especially if you're still in treatment and future complications are not yet clear.
Moreover, proving liability for an accident is usually time-consuming when it involves more than one party or if several parties may be equally responsible. It may also be complicated by the positions of the parties and how the law identifies them.
Finally, a lawsuit's overall timetable often depends on what is referred to as the "nature of the case." For instance, even with their complexity, auto accidents are considerably simpler than trucking accidents or medical malpractice cases.
Litigation Is Complex and Stressful
Besides being lengthy, litigation is often extremely confusing. Legal disputes have been known to cause people significant frustration and stress. It's easy for legal concepts and requirements to puzzle plaintiffs, especially when there is so much at stake and so much still to come.
However, remember that you have the right to know in detail what's happening regarding your case. If your hearing was postponed, you are entitled to know why. If the defense attorney asks for specific documents, you should know why. It is your right to know what your lawyer and the defense lawyer are discussing. Make sure your lawyer is clear about what is going on with your case. When you are confused, have your lawyer re-explain a concept. Having knowledge will empower you to make better decisions in your case.
Some Matters May Not Remain Private
By filing a lawsuit, you lose an element of privacy. In the course of defending a client, defense attorneys can ask many invasive questions and request access to several types of documents concerning your medical, financial, and employment history. The questions can touch on personal matters and take a peek into your past.
In addition, you may be closely monitored or investigated by insurance companies. That is especially true if your case is of high value. Doing something in conflict with your testimony and doctor's recommendations will damage your case.
Testimony Can Be Intimidating and Uncomfortable
During deposition and at trial, the defense lawyer may come at you sideways if they feel that you'll quickly lose your temper. It's generally unwise to display anger or behavior such as screaming in front of judges or juries, even when you have a reason to feel that way. The role of the defense attorney is to represent their client and find potential weaknesses in your case, so you should be prepared for prying questions and comebacks.
A Personal Injury Attorney Is Your Greatest Asset
Make sure to stay centered during the litigation process, as your health and wellbeing are most important. Lawyers who specialize in personal injury law can offer you much-needed support. But do not delay in getting help. Having a clear presentation of the situation early on will allow you to react accordingly.
Pennsylvania Injury Lawyers Prepared to Present Your Case
Success—in and out of the courtroom—starts with proper preparation. It also means knowing what to expect going into the process and understanding certain legal technicalities, specifically personal injury concepts that aren't generally widely known. The legal team at Rubin, Glickman, Steinberg & Gifford has over 65 years of experience preparing personal injury cases backed with tried-and-true methods that yield solid results for injured accident victims in Pennsylvania.
Rubin, Glickman, Steinberg & Gifford advocate for our clients through every stage of litigation. We have structured our entire firm around the principles of enhancing quality and transparency so that we can be of best possible service to our clients. To discuss your case with our seasoned injury lawyers over a free consultation, complete our confidential online contact form or call (215) 822-7575 today.