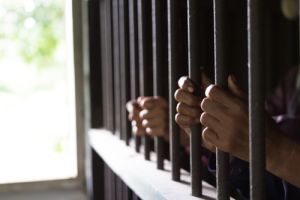 Even when a person has been convicted of a crime, they don't deserve to live in conditions that threaten their health, safety, and human dignity. Prisoners, even those on death row, are afforded fundamental human rights to preserve their humanity. Prisoner's Rights Laws are dedicated to balancing this population's rights with their status as prisoners.
What Are a Pennsylvania Prisoner's Rights?
First and foremost, every inmate is protected by the Eighth Amendment from cruel and unusual punishment. While this amendment is highly controversial, modern-day interpretation does not deem the death penalty as cruel and unusual. Other mistreatment, however, does fall within this category. Prisoners have a right to be free from sexual harassment, to receive medical care when needed, and to live free from discrimination while imprisoned. Inmates also retain their First Amendment rights to freely practice their religion and to freely speak as long as they don't interfere with the person's status as an inmate. Disabled prisoners are also afforded reasonable accommodations. Additionally, all inmates have the right to voice their concerns and complaints about prison conditions and access to the courts. Moreover, inmates are allowed to appeal their criminal conviction when they have grounds to do so.
Contact an Experienced Newtown Criminal Defense Lawyer About Your Prisoner Rights in Pennsylvania
Were you arrested or charged with drug crimes in Pennsylvania? The consequences of a conviction could be severe, leaving you with a permanent criminal record and possibly even sending you to jail. That is why you need to speak with a qualified criminal defense attorney as soon as possible about your case. The attorneys at Rubin, Glickman, Steinberg, and Gifford have successfully represented clients charged with drug possession in Newtown, Doylestown, Lansdale, King of Prussia, Norristown and throughout Pennsylvania. Call (215) 822-7575 or fill out the online contact form to schedule a consultation with a member of our legal team. We have an office conveniently located at 2605 N Broad St, Colmar, PA 18915 as well as offices located in  Newtown and Lansdale, PA.
The articles on this blog are for informative purposes only and are no substitute for legal advice or an attorney-client relationship. If you are seeking legal advice, please contact our law firm directly.