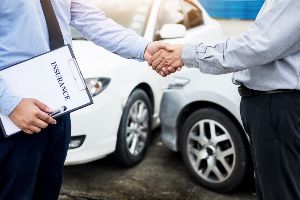 If you are driving a motor vehicle, chances are your state requires you to have automobile insurance that you're paying for regularly, with the expectation that you will not need to use it. But what happens when the inevitable occurs, and you're involved in a car accident? Will your insurance company be there for you?
Insurance companies make it seem like they're a friendly industry that will hold your hand and wipe your tears whenever you are in a car accident. However, the fact of the matter is, car insurance companies are in the business of making profits, not friends. 
Insurance Companies Are Not in the Trustworthy Business
You would believe that a car insurance company is in the business of helping people through the challenges they face after being in an automobile accident, but that's not exactly their business model. After you're in an accident, you'll likely call your insurance company to make a claim, and their next move is going to be to delay or deny your claim and even cancel or increase your premium. 
According to the American Association for Justice, the U.S. insurance industry has trillions of dollars in assets and profits of over $30 billion annually. Additionally, CEOs are known to be paid significantly more than in any other industry.
To make these billion-dollar revenue goals, insurance companies make the most money when they do not pay claims. Sounds counter-intuitive, right? Well, the moment you call your insurance provider to make a claim, their entire business model is to make you wait as long as possible to receive your claim, hopefully, long enough that you give up. 
How Insurance Companies Delay and Deny
Claims managers are in the business of the three D's: Delay, Deny, Defend. This means that they will delay the claim for as long as possible, deny the claim as often as they can, and defend these denials until the end, making the process as difficult as possible for all of their loyal clients who are seeking relief from a car accident.
While delaying the claim makes the process take longer, flat out denying claims or creating denials that are contradicting, such as telling claimant their "paperwork wasn't filled out correctly" or "it's too late to make a claim," makes it much more challenging to push for the relief that comes from claims. This practice of delaying and denying to avoid paying claims makes it great for their bottom line. Even if you do receive a claim, chances are your premium will increase, or you may even be canceled from the policy altogether. 
Car insurance companies are even known for increasing premiums due to a lower credit score, which penalized the poor and even senior citizens, who generally speaking, tend to have less credit and prefer to pay cash. This long-embraced tactic is under the assumption that a person who is reckless with their credit will be a reckless driver. 
Pennsylvania Car Accident Injury Attorneys Are Here to Help You
If you have been a car accident victim in Southeastern Pennsylvania, contact experienced attorneys at Rubin, Glickman, Steinberg, and Gifford. We are here to help you navigate through the stressful claims process. For over 65 years, we have been providing our clients with first-class care and a commitment to fight for your car accident claims and go up against big insurance providers. For a free consultation, contact us here or call (855) 853-6542.