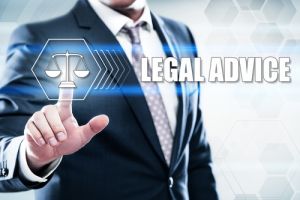 Protection against self-incrimination is imbedded into the Fifth Amendment of U.S. Constitution. Courts have extended the application of this important privilege through court rulings that make it necessary for law enforcement to inform a suspect about this right when being arrested or questioned. Pennsylvania citizens need to have a firm understanding of this right, when it applies, and when there are exceptions that require submission to questioning or tests. The best way to ensure this understanding is to speak with a highly qualified PA criminal defense attorney if you are being investigated for a crime or if you have been arrested and charged with a crime.
What Are Your Miranda Rights in Bucks County, Pennsylvania?
While the Fifth Amendment has always protected a citizen's right to remain silent, a crucial court case from 1966 requires officers to explicitly state this right to individuals in police custody. This case, Miranda v. Arizona, prevents prosecutors from using a person's silence to prove guilt, and it also stops suspects from falsely confessing or incriminating themselves due to a lack of understanding of their rights. If a police officer fails to inform a citizen about this right when the citizen is in police custody, the citizen may have a solid argument that the arresting officer committed a constitutional violation. Any information obtained illegally is likely to be inadmissible in the courtroom.
Exceptions to the Right to Remain Silent in Montgomery County, PA
When you've been accused of drinking and driving, your rights against self-incrimination are less black and white. Pennsylvania law requires motor vehicle operators to consent to blood alcohol tests, breath tests, or other sobriety tests. As a result, by driving your vehicle, you've already given implied consent to take these tests.
Contact the Highly Rated Souderton Criminal Defense Attorneys at Rubin, Glickman, Steinberg & Gifford
Regardless of your circumstances, an experienced Pennsylvania criminal defense attorney can help you discover any constitutional rights violations or other defensive arguments that can reduce the charges against you. The trusted PA criminal defense lawyers at Rubin, Glickman, Steinberg & Gifford are prepared to fight for the best possible outcome for you and your family. We represent clients charged with crimes in Souderton, Telford, Norristown, Perkasie, Doylestown, New Britain, and everywhere else in Southeastern Pennsylvania. To reach out to our firm, simply leave us a message using our online contact form.
The articles on this blog are for informative purposes only and are no substitute for legal advice or an attorney-client relationship. If you are seeking legal advice, please contact our law firm directly.