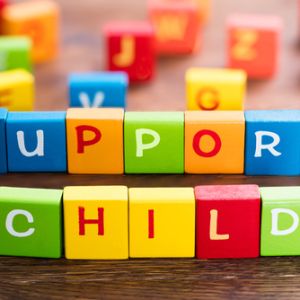 In 1975, only about 3.6 percent of divorcing couples shared equal physical custody of their children. By 1991, that number nearly tripled to 14.4 percent of divorcing parents. That statistic has been steadily increasing ever since.
Now, more parents are deciding to share physical custody of the children. When parents have equal physical custody of the child, is one party still expected to pay child support? Read on to get the complicated answer to this important question.
Types of Custody in Pennsylvania
Before we get into the specifics of how child support and custody arrangements will be calculated by the court, we need to define the types of custody in Pennsylvania. Here are the types of child custody parents may have:
Legal (the right to make decisions about the child's health, education and religion)
Physical custody (the home in which the child will primarily reside)
Sole custody (one parent has physical custody, while the other only gets visitation rights)
Shared custody (each parent has significant periods of physical custody)
Shared custody is when both parents house the child for periods of time. Arrangements can vary and could include alternating weekly or splitting up the week between the parents.
How Does the Custody Arrangement Factor into Custody Orders?
When Pennsylvania courts calculate support orders, they factor in the number of children and both parents' incomes. Next, courts look at the custody arrangement. Both parties incomes are used. A parent who has primary custody can file for support regardless of the parties' incomes.
What About Equal Physical Custody?
There can still be child support awarded when the parents equally share physical custody depending upon their incomes. Ordinarily, the higher wage earner will pay some amount of support depending on the disparity of incomes.
Contact a Colmar Family Law Attorney for a Consultation About Custody and Child Support in Pennsylvania Today
If you are thinking about filing for divorce, or if you have already started the divorce process and are dealing with another matter such as child custody, child support, or division of assets, you need to speak with a qualified attorney. The Pennsylvania family law attorneys at Rubin, Glickman, Steinberg & Gifford represent clients throughout the state, including Lansdale, Hatfield, Blue Bell, North Wales, Souderton, Telford, Newtown, and Quakertown. We understand how challenging this time can be for you, which is why we will fight hard to protect your interests, and the interests of your loved ones, throughout the legal process. Contact us at 215-822-7575 or fill out our confidential contact form to schedule a consultation. We have an office conveniently located at 2605 N. Broad St., Colmar, as well as an office located in 12 Penns Trail, Suite 145, Newtown, PA.
The articles on this blog are for informative purposes only and are no substitute for legal advice or an attorney-client relationship. If you are seeking legal advice, please contact our law firm directly.