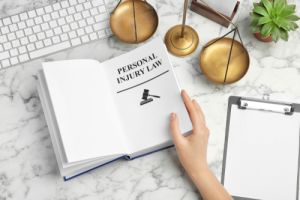 There are a number of ways a victim can endure a personal injury. Personal injuries often are due to the negligence of another party and cause great damage in the life of the victim. A victim of a personal injury has the chance to receive compensation for different damages that resulted from the accident. These damages can help manage the debts that were caused by the accident. One type of damage is pain and suffering.
Pain and suffering is a type of damage that covers different aspects of pain and suffering experienced by the victim after the accident. Pain and suffering may include physical, mental, emotional pain and overall struggle and discontentment with life.
Physical Pain
One of the more popular types of pain and suffering is physical pain. Physical pain is usually more easily proved through medical records, unlike mental pain. Personal injuries can cause different types of physical pain. Injuries may include broken bones, slipped disk, whiplash, brain trauma etc. which can cause the victim a considerable amount of pain and suffering.
There are some injuries that may require expensive surgeries and longer recovery times. Many injuries require physical therapy and other forms of therapy for years to come. Serious brain and spinal cord injuries may cause the victim to lose mobility in certain limbs or brain function. These types of injuries are very expensive and cause a lot of physical and mental anguish.
Mental Suffering
In many personal injury cases, the victim will face extensive mental and emotional distress after the incident. A range of injuries from car accidents to falls and dog bites can traumatize the victim for years to come.
The victim may experience a range of negative emotions directly from the incident and the effects. After an accident and injury, people may experience depression, anxiety, mood swings, fear, panic, and emotional distress. Other experiences include anger issues and sleep problems.
Sometimes, people may seek counseling and medical attention for their mental struggles. Pain and suffering damages can include different types of mental therapy. For violent accidents, victims may suffer from post traumatic stress disorder. If a person must leave work because of their mental suffering then this may also be considered in compensation.
Struggle
The suffering that comes after an injury may come in other forms, including relationship difficulties or giving up a special hobby and/or interest.
Defending Pain and Suffering
When calculating pain and suffering it is important to understand the immediate damages as well as future ones. Is this a quick fix? Or a considerable amount of misery? These types of questions are more subjective than the questions that pertain to other damages. It is easier to prove pain and suffering if it is a genuine claim by the victim.
Juries usually do not try to qualify the pain and suffering of a victim through a chart but estimate an appropriate award. This is another factor that makes pain and suffering awards to be quite subjective.
It is important to have a strong and experienced personal injury lawyer to help get you the compensation you deserve.
Contact a Colmar Personal Injury Lawyer to Discuss Your Pain and Suffering Case in Pennsylvania
Did you or a loved one sustain serious injuries in an accident in Pennsylvania? Don't let the medical bills pile up while you wait for the negligent party or their insurance company to do the right thing. Right now, you need an aggressive personal injury attorney on your side, fighting to get you the compensation you need, want, and deserve. The skilled attorneys at Rubin, Glickman, Steinberg and Gifford, P.C. represent clients injured in Newtown, Doylestown, Lansdale, King of Prussia, Norristown, and throughout Southeastern Pennsylvania. Call (215) 822-7575 or fill out our online contact form to schedule a free consultation about your case. We have an office conveniently located at 2605 N Broad St, Colmar, PA 18915, as well as an office in Newtown.
The articles on this blog are for informative purposes only and are no substitute for legal advice or an attorney-client relationship. If you are seeking legal advice, please contact our law firm directly.