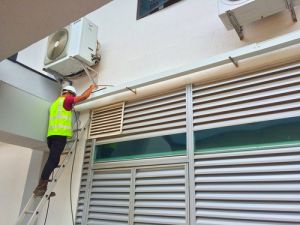 Construction workers may encounter risks simply by showing up to work. Their jobs are often strenuous and challenging. The construction industry is known as one of the most dangerous industries to work in because of the many risks involved. Different things can quickly go wrong, including falls from tall buildings, equipment malfunctions, and even issues with lifting heavy objects. Regardless of your choice to work in the construction industry, you still have the right to feel safe. Your employer should provide the safest environment possible while offering protective gear to keep you even safer.
Claiming the Workers' Compensation Benefits
It is normal for people who are injured at work to file for workers' compensation benefits to help support them while they are out of work because of their injuries. While the system varies from one state to the next, those who receive these benefits are generally agreeing to avoid filing a lawsuit against their employer in exchange for these benefits. All employers need to offer workers' compensation to their employees. The benefits cover the cost of different expenses, including your medical bills and the money you are unable to make from not working. While this process does allow you to avoid a lengthy legal battle, it limits you to the amount of compensation you can receive.
Is There a Way to File a Lawsuit Despite Receiving Workers' Comp?
Yes, there is a way for you to file a lawsuit, even if you are already receiving workers' compensation. When working in the construction industry, you and other contractors may work with different types of equipment that are produced by a manufacturer. If the equipment caused you to sustain injuries because if malfunctioned while you were working, you could potentially take steps to file a lawsuit against that manufacturer. If any subcontractors are involved, such as engineers and other contractors that are working at the job site, you do have the option of filing a lawsuit against them. However, if you are hoping to win the lawsuit, you must be able to do the following things:
Prove that a duty of care was owed to you while you were handling specific tasks at the job site
Prove that you were not being negligent or working while distracted when you were injured
Provide details of your injuries and how they currently affect you and will continue to do so for months or years
With the right evidence stacked up against the manufacturers, engineers, or any other individuals involved in the construction accident, you have a far better chance of winning a lawsuit against whomever you choose to sue in court due to your injuries. Sometimes, it is important to take steps to file a lawsuit in addition to collecting workers' compensation because the compensation provided to you by your employer is simply not enough for you to live off of for an extended period. An attorney would be able to review your situation and tell you if you have a good case to make in the courtroom.
Contact a Colmar Personal Injury Lawyer to Discuss Your Personal Injury Lawsuit Case in PA
Did you or a loved one sustain serious injuries due to personal injury in Pennsylvania? Don't let the medical bills pile up while you wait for the negligent party or their insurance company to do the right thing. Right now, you need an aggressive personal injury attorney on your side, fighting to get you the compensation you need, want, and deserve. The skilled attorneys at Rubin, Glickman, Steinberg & Gifford, P.C. represent clients injured because of a personal injury lawsuit in Norristown, Lansdale, Doylestown, and throughout PA. Call 215-822-7575 or fill out our online contact form to schedule a consultation about your case. We have an office conveniently located at 2605 N Broad St, Colmar, PA 18915, as well as an office in Newtown, PA.
The articles on this blog are for informative purposes only and are no substitute for legal advice or an attorney-client relationship. If you are seeking legal advice, please contact our law firm directly.