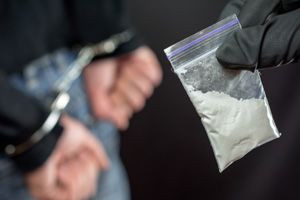 While you may be familiar with the drug laws specific to your state, county, and city, you may need to learn more about federal drug laws. Imagine crossing over a state border and receiving a fine for an activity you do with relative frequency at home because the laws vary. In some instances, an individual can be charged with a federal crime rather than a state crime. But what does a charge for a federal drug crime truly mean for you? What are the differences between how someone is treated in Pennsylvania versus the federal level?
If you are unsure about the significance of federal drug laws, we may be able to help. Our criminal defense lawyers at Rubin, Glickman, Steinberg & Gifford, P.C., have extensive experience in federal drug law, and we also have access to resources and proven strategies. We are backed by clients who trust us to work hard toward great results, and we dedicate ourselves to supporting your rights through each step of the legal process.
When Is Someone Charged With a Federal Drug Crime Over a State Drug Crime?
Generally speaking, individuals are charged with federal crimes—rather than state crimes—when a federal official or federal property is involved. Sometimes, someone breaks a law that only exists on the federal level rather than within their state's laws. If federal authorities must get involved, this may also warrant federal action. Drug crimes occurring in two or more states or when a state border is crossed may also qualify as a federal crime.
How Does Pennsylvania Handle Drug Crimes?
How Pennsylvania handles drug offenses often depends on the severity associated with the incident. Additionally, an initial offense will likely come with a less severe punishment than subsequent offenses. If you have been charged with a drug crime, you will likely face fines and jail time.
How Does the Federal Government Handle Drug Crimes?
The federal government handles drug offenses similarly to state laws and requirements, meaning that a guilty person will likely face fines and jail time. However, the crimes and timelines may be far more severe in some instances, in comparison with Pennsylvania's protocol. However, if an individual is found guilty of a federal crime, they will be sent to a federal facility instead of a county jail or state correctional facility.
If you need more information about the potential penalties you might face following a drug charge, we recommend seeking analysis from a qualified criminal defense attorney with federal drug crime experience. Your lawyer will be better able to offer more specialized and specific analysis.
How Can a Lawyer Help You?
After receiving a charge for federal crimes, you may want to strongly consider speaking with a criminal defense attorney for help. Your lawyer may be able to assist you in several ways throughout the legal process, including protecting your rights, maintaining your schedule, completing and filing paperwork, and more. Your attorney may also participate in investigations to find and analyze evidence related to your case.
Many individuals also find that working with a lawyer significantly reduces stress associated with the legal process. Your lawyer may refer you to a medical practitioner or another helpful expert, such as an expert witness. If you have any particular questions about how a lawyer can help your case, we recommend contacting a lawyer in your area to receive more specialized and specific information.
We suggest speaking with an attorney as soon as possible to improve your likelihood of positive results following your case. This may help your lawyer have adequate time to collect evidence, construct arguments in your favor, and conduct additional research. Please do not hesitate to retain a lawyer at your earliest convenience.
Speak With Rubin, Glickman, Steinberg & Gifford, P.C. Today for Help With Your Federal Drug Charges
If you have been charged with a federal drug crime in Pennsylvania state, you will likely benefit from speaking with lawyers from Rubin, Glickman, Steinberg & Gifford, P.C. Our lawyers have over 65 years of legal experience in both personal injury and criminal defense law, meaning we may be able to help you.
If you need help protecting your rights, please do not hesitate to get in touch with us at your earliest convenience. You can reach us by calling (215) 822-7575 or filling out our contact form, whichever is easiest for you. We are patiently waiting to hear from you, and we cannot wait to learn more about your claims.