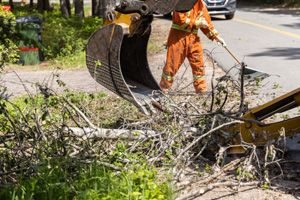 If you have been in a car accident, you may not know what to feel or be able to decide what to do next. Additionally, if your accident resulted from debris in the middle of the road, you may be wondering who should be held responsible.
At Rubin, Glickman, Steinberg & Gifford, P.C., we practice award-winning criminal defense and personal injury law in Pennsylvania, so we may be able to help. If you are looking for more information about your car accident, let us provide some helpful insight.
Who Is Responsible for a Road Debris Accident?
Depending on the state, many individuals might be held liable for road debris that causes an accident. In the state of Pennsylvania, several parties might be held responsible, including the following:
The Pennsylvania Department of Transportation (PennDOT)
A driver who swerved to miss the debris in the road and caused damage
An employer, such as those for rideshare company drivers or truck drivers, especially if driving on company time
Most often, you are expected to drive defensively, prepared for any obstacles that might appear on the road. If you were in an accident because another driver swerved away from debris in the road, you might be entitled to compensation.
What to Do After an Accident in Pennsylvania
If you have been in an accident, we have a few suggestions you may want to consider. These steps may be beneficial if you are planning on taking legal action.
Seek Medical Attention
If you may have been injured due to your accident, we strongly recommend you seek medical attention. A medical professional may be able to fully assess your injuries, provide treatment, help prevent your condition from worsening, and refer you to medical specialists whenever necessary.
Avoid Discussing Your Case
We also recommend you avoid discussing your case, even with close friends and family members. Anything you say may be used against you in your legal proceedings. The exception to this suggestion is talking about your case with your lawyer, who offers you privacy and generally is not obligated to discuss your case with others.
Contact a Qualified Personal Injury Lawyer
We recommend hiring a lawyer if you are planning on taking legal action. Your lawyer may be able to assist you in the following ways:
Legal talent
Negotiation tactics
Handle insurance and other legal representatives
Maximize compensation
Strategize the next best steps
Refer you to medical professionals
Provide helpful resources
Collect and analyze evidence
Lead or join investigations
Please refrain from representing yourself, as your lawyer is far more likely to be equipped with the resources and knowledge to represent you.
Get the Compensation You Deserve With Rubin, Glickman, Steinberg & Gifford, P.C. Personal Injury Lawyers in Pennsylvania
If you have been in an accident, we at Rubin, Glickman, Steinberg & Gifford, P.C. may be able to help. We have been practicing law for over 65 years and are a team of award-winning personal injury and criminal defense lawyers in Pennsylvania.
Our talented team has the skills and resources to gain compensation for our clients, and we may be able to assist you as well. If you would like to schedule a free consultation to review the details of your case, please call us at (215) 822-7575 or complete our contact form.