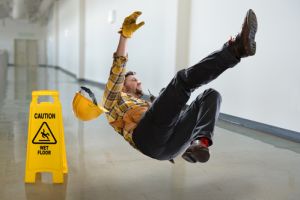 When you've suffered from a slip and fall injury, your legal options for compensation hinge on determining the liable party. In most cases, the victim must prove that the property owner, or someone else, is liable for the damages caused by the accident.
Proving Negligence in PA Slip and Fall Claims
A property owner will be considered the liable party when their negligence contributed to or directly caused the accident. Victims pursuing a personal injury claim must convince the court that the property owner's behavior deviated from the appropriate actions another reasonable property owner would have taken. If this failure to act reasonably contributed to the accident, then they can be held responsible for losses.
Courts will also make a determination about the victim's comparative negligence when the slip and fall incident occurred. If the victim played a significant role in causing the accident, then it's likely the courts will reduce the overall compensation award. It's nearly impossible to make an efficient slip and fall injury claim when the victim's own negligence likely caused the accident.
Contact Pennsylvania's Proven Personal Injury Experts at Rubin, Glickman, Steinberg & Gifford
The law firm of Rubin, Glickman, Steinberg & Gifford was established in 1952. For over 65 years, the attorneys at our office have been helping clients injured in slip and fall accidents receive their rightful financial compensation. We know exactly what it takes to prove a slip and fall injury case, and our knowledge and expertise can be put to work for you. Leave our team a message using our contact form, and we will reach out to you about your claim as soon as possible.
The articles on this blog are for informative purposes only and are no substitute for legal advice or an attorney-client relationship. If you are seeking legal advice, please contact our law firm directly.