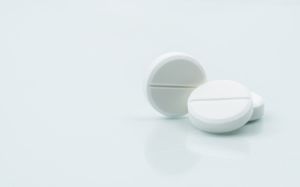 By: Marc Robert Steinberg, Esquire
Millions of Americans who have experienced heartburn have been told to take Zantac for heartburn, reflux or gerd. On April 1, 2020, the Food and Drug Administration ordered that Zantac products be removed from the market place as a result of Zantac being contaminated with a possible human carcinogen known as MDMA. There are many different types of cancer which have been linked to MDMA, including stomach, bladder, kidney, prostate, liver, pancreatic, testicular, colorectal cancers and leukemia.
Some of the symptoms which are exhibited in people who have taken Zantac and could possibly have or contract cancer from it are unintentional weight loss, change in bowel habits, back pain, yellowing of the skin and eyes, blood in the urine or dark urine, painful urination, itchy skin, bloody or tarry stools, nausea or vomiting, poor appetite and abdominal pain. The takeaway from this if you have not yet been told by your doctor to stop taking Zantac, then you should contact your doctor immediately to find a replacement. If you find that you or a loved one has contracted cancer due to the ingestion of Zantac over a period of time, and are looking for legal recourse, please contact our office: Rubin, Glickman, Steinberg and Gifford, P.C. at 2605 North Broad Street, Colmar, Pennsylvania, PA 18915 215-822-7575, or through our website at www.rgsglaw.com.
The articles on this blog are for informative purposes only and are no substitute for legal advice or an attorney-client relationship. If you are seeking legal advice, please contact our law firm directly.