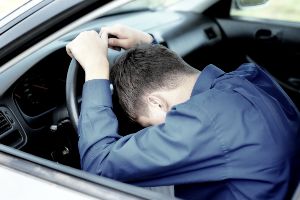 Getting a driver's license is a rite of passage for teens. It is the first step to independence and encompasses a significant deal of responsibility. While parents of teenagers do their best to protect their children and teach them how to drive safely, accidents still happen. When a teenager is involved in a car accident, they can be incredibly traumatized since they do not have the experience to know what to do.
If a teenager causes a car accident and injures another person, the teen's parents may wonder if they are liable. The answer is not so simple. Since teenagers are underaged, parents are liable for their teens' actions; however, every situation is unique, and liability depends on the circumstances surrounding the case. If your teenager has injured someone in a car accident in Pennsylvania, contact an experienced car accident attorney today.
What You Should Know About Teen Driving Accidents
Because of the risks involved with inexperienced teenage drivers, the CDC confirms that car accidents are the second leading cause of fatalities for those between the ages of sixteen and nineteen. Since parents can be responsible for the injuries and damages their teenager causes in a car accident, there are some important factors that parents should know to keep their teen safe while driving.
Risks for Teen Car Crashes
There are many risks involved when driving an automobile, and there are even more risks when the driver is an inexperienced teenager. Parents should educate their teens about the dangers of driving in order to make their teens practice safe driving habits. Common risks for teenage car crashes include:
Inexperience
Newly licensed teenagers are more susceptible to making the wrong decisions or not reacting responsibly to road or traffic conditions. Because of the lack of experience, parents can provide additional driver's education courses for in-depth learning and ensure that an adult is always in the car with them as they gain more experience behind the wheel.
Distracted Driving
Distracted driving is one of the main causes of car accidents. Distracted teenagers are at an even greater risk of an accident due to their inexperience and inability to react in a timely manner. Teenagers should learn the importance of being fully aware of their surroundings while driving, limiting who is in the car with them, and prohibiting cell phone use while driving.
Drunk Driving
Parents may be blind to the fact that their teen is involved in underage drinking. Teenagers make bad choices, and one of the deadliest choices a teen could make is getting behind the wheel after drinking. Having conversations around underage drinking and its deadly consequences is imperative for parents. Although these types of conversations are hard to have with your teen, the consequences of not having such conversations are far greater.
Speeding
Teenagers are more likely to speed and engage in risky driving, such as driving too closely behind another vehicle. Additionally, the CDC states that 30% of male drivers between the ages of fifteen and twenty years old were involved in fatal car accidents due to speeding in 2019.
Seatbelts
Seatbelts save lives, and your teen needs to understand that a seatbelt will protect them even in a minor accident. Car accidents are never expected, and teens are more likely to be involved in a car crash. Parents should teach teens to always practice safety precautions and wear a seatbelt.
Since teenagers are inexperienced, they have a higher chance of getting into car accidents. Parents can be liable for any damages or injuries that their teen causes. While every car accident is different, it is crucial to connect with a car accident attorney to discuss the circumstances around your teenager's car crash.
Connect with a Car Accident Attorney at Rubin, Glickman, Steinberg & Gifford, P.C.
At Rubin, Glickman, Steinberg & Gifford, P.C., we understand that parents worry when they have a driving teenager. We can help parents navigate the legal system after their teen has been involved in a car crash. With over sixty-five years of experience serving clients' needs in Montgomery County, Bucks County, and surrounding areas, we have earned the trust and respect of our clients. Contact our office for a free consultation by calling (215) 822-7575 or filling out our contact form.