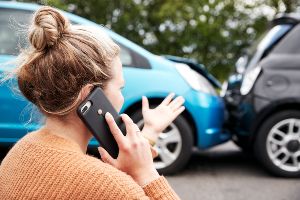 Surprisingly, the large majority of personal injury cases are settled without going to the courtroom. In fact, most personal injury claims are settled without a lawsuit ever being filed. However, in negotiating a settlement, it can be difficult to determine whether you are receiving fair compensation for your damages. 
In any settlement, there are opposing interests. The insurance company of the at-fault party and the victim of the accident aren't usually on the same page regarding the compensation the case deserves. Still, settling without going to court tends to be the best strategy for securing compensation and reducing the risk of an unexpected jury decision. By settling, both parties can avoid the uncertainty of a courtroom by mutually agreeing during negotiations. However, it's still essential for personal injury victims to make sure they are receiving fair compensation. The best way to ensure you receive a fair settlement after a car accident is to work with a skilled personal injury attorney. 
What Compensation Are You Eligible for in a Personal Injury Case?
The main reason many personal injury cases settle before going to court is that typically, one party—usually, the at-fault party— will admit liability. Once a party concedes liability, the only remaining issue to be determined is the total compensation of the settlement package. Some of the losses that a person may be able to receive compensation for include: 
Medical expenses (current and future)

Lost income or earning capacity

Property damage

Emotional pain and suffering
In some cases, car accident victims are unable to return to work or require lifelong medical care. In these scenarios, it is especially important to work with a personal injury attorney, as securing compensation for lifelong damages is essential. 
Are You Receiving a Fair Settlement Offer?
Usually, parties in a personal injury case try to negotiate a settlement figure that would be close to what a plaintiff would receive if the case went to court. This means it's advantageous for personal injury plaintiffs to work with an attorney who is familiar with how car accident claims play out in court and the typical settlement packages associated with different kinds of cases. Some factors that influence settlement packages include:
The strength of the plaintiff's claim of negligence by the at-fault party

Any evidence that the plaintiff was somewhat at fault for the accident

The significance and severity of the damages incurred by the plaintiff

State laws that cap settlement figures
These are a couple of factors insurance companies consider when determining settlement figures. If you receive a settlement offer that seems low for the damages you incurred, it's important to have an experienced attorney review the details of your case. A skilled personal injury lawyer can advise you on whether your settlement amount is fair. It's important to be aware that once you accept a settlement, you waive any rights to ask for more compensation in the future. 
Contact an Experienced Pennsylvania Personal Injury Lawyer Today
If you have recently been involved in a car accident because of another driver's negligence, it is important to ensure you receive a settlement that reflects the severity of your accident.  Working with a skilled Pennsylvania personal injury lawyer is the best way to ensure you receive a fair settlement figure. An experienced attorney can examine all the factors surrounding your case and develop a successful approach for the claims process.  At Rubin, Glickman, Steinberg & Gifford, our personal injury attorneys are committed to securing compensation for our clients' medical costs, property damages, and lost wages. 
For over 65 years, our personal injury attorneys have advocated for our clients' best interests in Montgomery County and throughout Southeastern Pennsylvania, recovering millions of dollars for our community members. To schedule a free case review with a skilled personal injury lawyer, complete our contact form or call today at 215-822-7575.