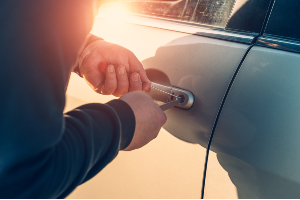 If you've been accused of theft, one of the first things you may ponder is the nature of your charges. After all, misdemeanors are typically accompanied by lesser punishments and may be easier to expunge or even explain in terms of criminal history. However, felony convictions make it more challenging to do just about anything, from getting a job to obtaining a home. This is one of the reasons it is essential to know the point at which theft becomes a felony in Pennsylvania and what you can do about it.
Rubin, Glickman, Steinberg & Gifford P.C. is a top Pennsylvania criminal defense lawyer with considerable knowledge of the legal system. We have helped countless clients overcome theft charges that saw them facing felony convictions and the potential for years incarcerated. We may be able to do the same for you.
What Is the Point at Which Theft Becomes a Felony in Pennsylvania?
The type of theft you have been charged impacts how it will affect you now and in the future. Petty theft is characterized by theft of property valued at less than $50. It is a third-degree misdemeanor and is typically punishable by up to one year in jail and a fine of up to $2,500. Depending on the circumstances of the theft, such as the suggestion of organized crime or petty theft in the context of an armed robbery, the charges may end up being more severe given other factors.
The point at which theft becomes a felony in Pennsylvania is when the value of the stolen property is $2,000 or higher. If the offense in question involves a motor vehicle, boat or airplane, the theft is considered a felony as well. This level of theft is considered a third-degree felony and is punishable by up to seven years in prison and fines of up to $15,000.
Theft-related offenses in Pennsylvania are typically categorized based on the circumstances of the theft, the type of property taken and their value. Pennsylvania theft laws cover everything from motor vehicle theft to retail theft to theft-related crimes involving computers.
What You Need to Know About Dealing with Pennsylvania Theft Charges
If you have been accused of a theft-related crime, you need the help of an expert Pennsylvania criminal defense attorney immediately. At Rubin, Glickman, Steinberg & Gifford P.C., we will apprise you of your options in terms of fighting the charges in question. The burden of proof is on the state, and they are also obligated to prove your intent in the case. In other words, there are many ways to challenge theft charges when you work with an experienced legal team. Moreover, if the evidence in the case is more obvious, there are still options for recourse in terms of deferred sentencing and intervention programs. We will exhaust every possible legal avenue to resolve the case to your satisfaction.
Learn Your Options By Consulting with a Pennsylvania Criminal Defense Lawyer
If you have been accused of theft and want to know if you are facing a felony, consult with the expert team at Rubin, Glickman, Steinberg & Gifford P.C. Our expert knowledge of the Pennsylvania legal system combined with our more than 65 combined years of criminal defense experience means we may be able to help you resolve your case successfully. The burden of proof in your case is on the state, so we can implement proven legal strategies to help you challenge the evidence presented against you.
We are an award-winning law firm with many accolades to our credit, including U.S. News—Best Law Firms 2021 and AV® Preeminent Peer Review Rating by Martindale-Hubbell®. Schedule a free consultation today by calling 215-822-7575 or contact us online to reach an expert Pennsylvania criminal defense lawyer. We are located right off Route 309, in Colmar, Hatfield Township, and offer free and convenient parking. We also maintain a Newtown, PA location.