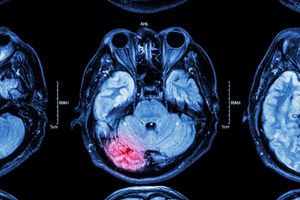 Every car accident is different, with different causes, injuries, and complications. But some accidents and injuries are worse than others, with far-reaching implications moving forward. This is especially true when a car accident causes a traumatic brain injury. Not surprisingly, traumatic brain injuries are among the worst results from a car accident, meaning extensive medical treatment, rehabilitation, and costs. 
Suffering a traumatic brain injury from a car accident can leave you or your family scrambling for answers. The team of compassionate, skilled attorneys at Rubin, Glickman, Steinberg and Gifford has the experience and knowledge to guide you through the complexities of the legal process that comes with suffering a traumatic brain injury in a car accident. 
What Is a Traumatic Brain Injury?
As the name suggests, a traumatic brain injury (TBI) is a class of injury that involves impact to the head that causes a disruption of normal brain function. Car accidents are among the most common causes of a TBI, due to the nature of the impact and sudden jolts or whiplash that the impact causes on the head. Common traumatic brain injuries include:
Concussions
Swelling of the brain (edemas)
Blood clotting inside the brain (hematomas)
Hemorrhaging inside the brain
Fracture of the skull
One of the worst aspects of a TBI is that the symptoms from these injuries have far-reaching implications for the person, meaning that over time, they will likely worsen.
Common Types of Car Accidents and TBIs
Obviously, not every car accident will result in a TBI. However, there are certain types of car accidents that are more likely to result in a TBI, such as:
Head on collisions
Rollovers
Rear-end collisions
T-bone collisions
All of these types of accidents cause severe whiplash, sudden impacts, or the person's head to slam into objects on the inside of the car like the dashboard or steering wheel. When that happens, a TBI or TBI-adjacent symptoms are likely to occur.
What Are the Implications of a TBI?
When a car accident causes a TBI or TBI symptoms, the potential implications are staggering. Physical and mental injuries are just one part of the issue. The medical costs associated with a TBI are substantial, and will likely go on for the duration of the person's injury, or even their life. Common costs include the following:
Ambulance service
Emergency room care
In-home care
Surgery costs
Long-term hospital care
Diagnostic costs
Medical specialists fees
Loss of future income if unable to work
Property damage or vehicle repair
Prescription medication or medical device costs
Facing a traumatic brain injury is difficult enough. When you factor in medical and insurance processes, it can feel insurmountable. That is why you need the guidance of an experienced car accident attorney on your side.
How a Car Accident Attorney Can Help
Having an experienced car accident attorney on your side when there is a TBI is absolutely critical to helping you and your family move forward. Not only can an attorney guide you through the legal process, they can also help you through the insurance process, both of which can become extremely complicated in these types of cases. Here are just some of the complexities that could arise:
The driver who caused the accident claims they are not at fault
The at-fault driver claims you were in fact at fault for the accident
The insurance company denies your claim
As experienced car accident attorneys, our firm knows how to face these obstacles and overcome them on your behalf.  Furthermore, our experience has provided us with an extensive network of experts and specialists that can put your case in the best possible position to succeed.
Pennsylvania Car Accident Attorneys That Will Fight for You
Facing a traumatic brain injury from a car accident is extremely serious. When in this situation, you need a team of car accident attorneys that will fight to maximize your compensation so that you can focus on recovery. With over 65 years of experience in helping Pennsylvania car accident victims, Rubin, Glickman, Steinberg and Gifford is the firm for you. To schedule a free initial consultation, call (215) 822-7575 or fill out this contact form on our website.