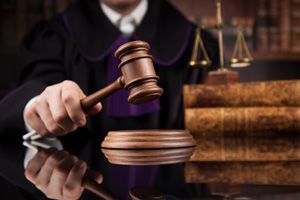 In Pennsylvania, parole and probation act as supervised freedom for those who have served jail time or committed a crime resulting in probation as a punishment. These freedoms typically come after an offender has served their minimum sentence, but you can petition for early parole and probation in the state of Pennsylvania.
This process can be complicated as there are many factors involved, but our knowledgeable legal team at Rubin, Glickman, Steinberg & Gifford, P.C. have decades of experience in filing for early parole and probation. We are here to help you understand how to file a petition and what you need to prove for a successful outcome.
What Is Early Parole and Probation in Pennsylvania?
When the court convicts a defendant of a crime, the defendant typically receives a minimum and maximum sentence. In most cases, judges expect the offender to serve all or a portion of their minimum sentence before receiving parole if their case is eligible. If you have done this, you may be eligible to file for an early release.
If you are under probation, you may also be able to petition to terminate it early. Probation differs from parole in that the defendant does not typically serve jail time, but they are still under officer supervision and strict guidelines like those on parole. Whether you want to petition for early parole or an early probation termination, our lawyers may be able to help you file the petition and build a strong case for your release.
What Are the Elements of an Early Parole or Probation Petition?
The processes for filing for early parole and an early termination for probation both involve a review of your status and behavior, but the processes vary slightly.
Early Parole Petitions
In Pennsylvania, a parole board reviews petitions for early release. The board analyzes different criteria to decide if your petition should be granted. These criteria include the following:
The likelihood of you successfully integrating into the community, being a productive member of society, and not posing a threat to those around you
You have followed prison or probation rules during your sentence
The severity of your original charge
If the judge who sentenced you recommended parole
Characteristics like age and criminal record
If you have shown remorse for your offenses
When reviewing these criteria, the board looks over any evidence of your behavior and actions during your sentence to determine if you should receive early parole. This evidence may include the following:
Reports and notes from prison officials regarding your behavior and progressions
Medical reports on your health status
Your own statement as to why you should receive early parole or probation
Statements from your family stating if you should or should not receive early release
If you are granted early parole, your parole officer will monitor you, and you will have restrictions based on your specific circumstances. It is also important to note that these cases may be handled at the state level, but sentences of 24 months or less are handled at the county level.
Early End to Probation
While a parole board reviews petitions for early parole, the court reviews petitions for early terminations of probation. Before filing this petition, you should meet the following criteria:
A clean record during your probation period that shows you have abided by all restrictions
A half-completed probation period
Solid evidence of your good behavior and how probation may be inhibiting your ability to be a productive member of society
Perhaps your probation makes it difficult for you to find a job or take out a loan. These arguments may better your chances of receiving an early end to your term.
Contact a Pennsylvania Criminal Defense Lawyer at Rubin, Glickman, Steinberg & Gifford, P.C.
If you or someone you love is serving a jail or probation sentence, you may wonder how you can file a petition to start early parole or end the probation term. With the help of our talented team at Rubin, Glickman, Steinberg & Gifford, P.C., you may better understand how the petition process works and what evidence you need to support your case. 
We have over 65 years of experience providing our award-winning criminal defense services to Pennsylvanians, so we are well-versed in the parole and probation petition laws and complex processes. We can help you gather evidence for your petition and present the strongest case possible. For a free consultation, fill out our contact form or call us at (215) 822-7575.