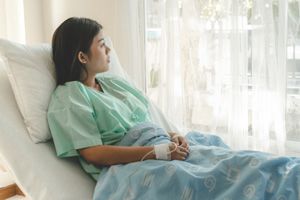 If you have experienced a miscarriage, you may struggle with many feelings ranging from stress to overwhelm to confusion. However, is it possible to take legal action against your doctors or other medical professionals? Might a miscarriage constitute wrongful death under certain circumstances? And how can a lawyer help?
At Rubin, Glickman, Steinberg & Gifford, P.C., we have been practicing law for over 65 years. We practice award-winning personal injury law, with extensive experience with wrongful death cases and assisting clients.
Does a Miscarriage Qualify for a Wrongful Death Claim?
If you have suffered a miscarriage, you may be able to hold your doctors or other medical professionals responsible for their negligent actions. However, in Pennsylvania state, the fetus must have been viable outside of the womb to file a wrongful death claim. Additionally, you must be able to prove that your medical health provider's actions somehow lead to the miscarriage in one way or another.
Alternatively, suppose you got into a car accident or other personal injury-related situation and you had a miscarriage because of the collision. In that case, you may be able to file a personal injury claim. While this may not constitute a wrongful death unless the fetus would have been viable outside the womb, your loss may be included in your claims as an injury against the parent in question. This means you may be able to collect compensation to help with medical bills and other costs.
In the case of personal injury accidents, such as auto accidents, the amount of compensation you may be able to receive will likely depend on how fault is distributed. If another party receives a majority of the fault for the collision, at least in Pennsylvania state, you may be able to receive 100 percent compensation for your damages. This applies in other personal injury accidents as well, such as premises liability accidents and medical malpractice.
How Can a Lawyer Help You After a Miscarriage?
If someone else's negligent actions caused your miscarriage, you might want to take legal action to receive compensation to help you financially during this difficult time. If you are planning to take legal action, we strongly recommend you hire a lawyer. Your lawyer may be able to help in the following ways:
Legal talent
Negotiation tactics
Handle insurance companies and other legal representatives
Maximize your compensation
Reduce your level of fault
Collect and analyze evidence
Lead or join an investigation for your case
Strategize your next best steps
Refer you to medical and other professionals
Provide other helpful resources
Reduce your stress levels
If you are taking legal action, please refrain from representing yourself. Your qualified personal injury lawyer is far more likely to be equipped with the necessary tools to favorably represent you.
Hold Your Hospital Accountable With Rubin, Glickman, Steinberg & Gifford, P.C. Wrongful Death Lawyers in Pennsylvania
If you are interested in taking legal action for your miscarriage, our team at Rubin, Glickman, Steinberg & Gifford, P.C. may be of assistance. We have been practicing law for over 65 years, and our talented practice is award-winning in criminal defense and personal injury law within Pennsylvania. We have supported and won our clients the compensation they deserved, and we hope to offer assistance to you as well.
If you think we are a good fit to represent your case, we are waiting to hear from you. Please get in touch with us to take advantage of our talented team, strategies, resources, and more. To arrange a free consultation, you can call us at (215) 822-7575 or complete our contact form at your leisure.