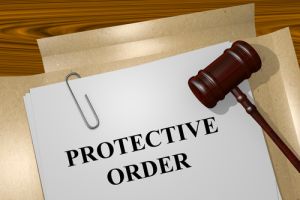 By William E. Moore, Esquire
Even though we are all pretty much quarantined for what seems like forever, life continues on. There have been positive and some negative influences on the types of new cases appearing at our offices. Crime is down! We can all agree this is good for our communities. Bars and restaurants are closed. No one is consuming alcohol at these establishments and then getting behind the wheel of a vehicle. The DUI arrests are way down. Again, another positive for our communities. Property crimes arrests are also reduced since people are not out and about shopping and traveling to malls packed with customers. This means there is less opportunity to steal from stores as well as fewer potential targets for criminals. And, if people are confined to their residences, there are fewer opportunities for burglars. Maybe we should just continue the shutdown?
Now the bad news. Domestic complaints (divorce, custody and PFA's) have increased. When people who do not get along are forced to stay in close proximity to each other, nothing good happens. Tensions are heightened under these circumstances. The need to go one's own way becomes more urgent. Unfortunately, those without some means to escape those hostile conditions occasionally resort to abusive behavior. This can be physical abuse or verbal threats. The negative behavior may be directed at a significant other or even children. In many cases, police are called and the alleged abuser removed from the home. Criminal charges may also be filed. Determining who is the abuser and who is the victim is not always apparent. Even in a case of mutual combat, the individual with the injuries will be deemed the victim. If a PFA petition is approved by the court, the named defendant in the petition will be removed from the home until a hearing can be held, usually within 10 days. However, with the courts shut down with the exception of emergencies, the defendant may need to wait weeks before there is an opportunity to challenge the statements made in the petition. This can present financial and emotional damage. Imagine your spouse makes allegations in a PFA petition in front of a Common Pleas Judge, who, based on the allegation, grants a temporary order giving your spouse the relief requested. This is done ex parte (without your presence). Not only could such an order have you removed from your residence, you could also lose contact with your children. This occurs without you having had an opportunity to rebut the allegations. I tell all my clients no matter how intolerable the situation NEVER resort to violence or threats. Walk away or drive away.
If you believe you are in a dangerous situation, call 911. We represent people who file PFA's as well as those named as defendants in a PFA. Knowing the legal ramifications of your action or the actions of your significant other are important before you act in a manner that may result in legal problems. If you have any questions about your legal rights/obligations, please feel free to reach out to our office for counsel. I can be reached at 215-822-7575 or via email at wem@rgsglaw.com.
The articles on this blog are for informative purposes only and are no substitute for legal advice or an attorney-client relationship. If you are seeking legal advice, please contact our law firm directly.