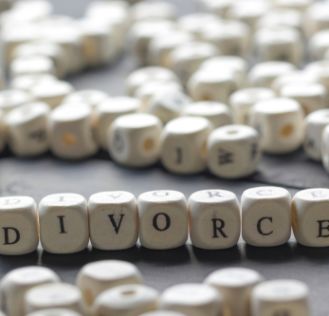 It is well-known that around 40 to 50 percent of all marriages will ultimately end in a divorce. This process is experienced by many, but it's still challenging to go through. Below we'll get into the details of this process from start to finish, or Divorce 101.
Initiating the Process
Making the decision to get a divorce is difficult. The first step in initiating this complex process is the most difficult. You may wish to talk with your spouse about the decision you've made and your expectations going forward. If you and your spouse can agree to make the split as painless as possible, then the process will be much easier.
The next step is initiating the divorce through the courts. One party will need to file a complaint for divorce with the court and provide the grounds for divorce. Next, the person who filed the complaint must serve the complaint on the other party and file a proof of service.
The opposing party, upon receipt of the complaint, may file a response. The answer should include any defenses to the alleged grounds for the divorce or any disagreement about division of assets, child support or child custody issues.
The Negotiation Process
This is the lengthiest and potentially most challenging aspect of the divorce process. If you and your spouse are in agreement about the terms of divorce, then the process will be easier. If not, then your divorce could take months of back-and-forth negotiations.
The next phase of the divorce is the discovery process. If you have legal representation, then your attorney will begin looking through the evidence, financial documents, and various issues that need to be resolved. Depending on the circumstances surrounding your case, the next phase may involve:
Court hearings
A court trial
How your divorce progresses greatly depends on how cooperative both parties are while coming to an equitable overall agreement.
Finalizing the Divorce
Once an agreement is reached, a judge will make a final judicial decision either approving or denying the divorce. This final decision will be stamped and sent to both parties by the court clerk.
Contact a Colmar Family Law Attorney for a Consultation About Divorce in Pennsylvania Today
If you are thinking about filing for divorce, or if you have already started the divorce process and are dealing with another matter such as child custody, child support, or division of assets, you need to speak with a qualified attorney. The family law attorneys at Rubin, Glickman, Steinberg & Gifford represent clients throughout Southeastern Pennsylvania, including Lansdale, Hatfield, Blue Bell, North Wales, Souderton,Telford, Newtown, and Quakertown. We understand how challenging this time can be for you, which is why we will fight hard to protect your interests, and the interests of your loved ones, throughout the legal process. Contact us at 215-822-7575 or fill out our confidential contact form to schedule a consultation. We have an office conveniently located at 2605 N. Broad St., Colmar, as well as an office located in 12 Penns Trail, Suite 145, Newtown, PA.
The articles on this blog are for informative purposes only and are no substitute for legal advice or an attorney-client relationship. If you are seeking legal advice, please contact our law firm directly.