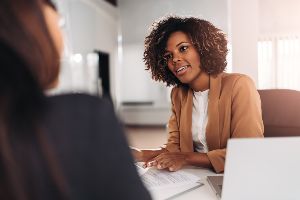 When you're applying for a job, there are many questions your potential employer will ask. In most cases, there will be a section asking about your criminal record. While you may be tempted not to mention your DUI charge, it's crucial that you're open and honest in your application. Lying can look just as bad as a DUI on job applications and interviews. 
Many applications will directly ask about your criminal background and give you an option to explain your case. If you decline to mention your DUI charge, they may still find out through a background check that many employers use. An unreported DUI on your record will make the company feel like they can't trust you, and a hiring recruiter or manager will seldom hire a person who lied to them. 
How Do I Explain a DUI on Job Applications and Interviews?
Depending on your career path and the industry you work in, an employer may not even feel concerned about the DUI and brush it off. Other organizations may politely refuse your application, and they have the right to do so because of your criminal history. However, a DUI can show an employer that you're willing to grow and move in a steady direction. 
When explaining your DUI charge, there are a few things you should consider:
Stay honest

: An employer will find out about your DUI, but if you lie about your charge on an application or in an interview, the company won't be able to trust you and will definitely not consider your application.

Prepare a thorough explanation

: While it's important to note that you should not excuse your actions, having an honest explanation of a mistake can show your willingness to move forward.

Discuss your rehabilitation

: Rehabilitation is not easy and overcoming drinking and driving shows perseverance and change. An employer is looking for strong qualities and letting them know how determined you are is a great way to achieve success. 

Emphasize personal growth

: As we move through life, we learn from our mistakes. This is a great quality to show employers, and if you can provide evidence of your change, their trust and confidence in your ability will improve. 
Job applications and interviews are stressful. When they ask about your DUI, following the above tips to stay calm and come prepared will help assure your future employer that you have learned and grown from your mistake. Discussing your hardships can show that you are a strong and motivated individual.
Can You Get a DUI Off Your Record?
A DUI doesn't always have to stay on your criminal record. Under certain circumstances, you may be eligible to get your DUI expunged, meaning that the charge will be removed from your criminal record. The charge will still stay on your driving record, but an expungement means you no longer have to disclose it to employers. In order for a DUI to be expunged, you must have been admitted to the ARD Program and have served all penalties and probation.  With the help of a DUI attorney, you can understand more and have guidance about the expungement process and how to better handle employer questions. You may also qualify for limited access after 10 years, which is something else you can discuss with a DUI attorney.
Contact Motivated DUI Attorneys at Rubin, Glickman, Steinberg & Gifford
A DUI charge can impact your reputation, freedoms, and future job opportunities. If you're looking into the expunging process or are dealing with current DUI charges, trust the DUI lawyers at Rubin, Glickman, Steinberg & Gifford. For over 65 years, we've upheld our belief that everyone can learn from their mistakes. We provide nationally recognized legal services for a wide range of complex cases. Our client-centered approach motivates our team to continue to strive for excellence. 
Call 215-822-7575 or fill out our contact form for a free consultation.