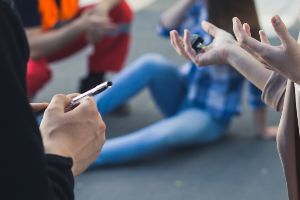 The aftereffects of a car accident will likely have you feeling anxious and confused. Your initial reactions will be evaluating the situation and seeing if anyone is injured, followed by calling the local authorities. Then, one of the next most important things for you to do next is to identify and connect with witnesses of the accident.
Although this may not seem important at the time, gathering eyewitness information can be valuable when seeking compensation for your injuries and damages sustained.
What Questions Should You Ask Eyewitnesses of Your Crash?
It is important that you take your situation into your own hands and not only leave it up to law enforcement to talk to eyewitnesses of the car crash you were involved in. If, however, your injuries do not allow you to communicate with witnesses, you will want to delegate to someone else to at least get their contact information.
The following are the top 10 questions you should ask witnesses of your car crash:
Can you describe the crash in detail?

What were the traffic and weather conditions like when the crash occurred?

How were the vehicles positioned before, during, and after the crash?

Who was with you when the crash occurred?

Did you observe any other witnesses? Where were they?

What did you observe with the drivers/passengers after the crash? Injuries?

What were you doing when the crash occurred?

Where were you in relation to the crash?

What did you do after the crash?

What is your contact information?
It's important to gather as much eyewitness data as possible, including any photos or videos taken at the scene of the accident. Since witnesses are also questioned by law enforcement, your attorney, and the other drivers' insurance provider or attorney, gathering this information firsthand can be beneficial since eyewitness testimony can change as time goes on.
Who Is to Blame for Your Car Accident in PA?
Pennsylvania is a no-fault insurance state. This means that the insurance company will cover damages up to a certain point, regardless of who caused the accident. Being in a no-fault insurance state prevents parties from using small claims courts to dispute responsibilities but does not mean that the party at fault is not personally responsible for the accident.
If you have been injured in a car accident in Pennsylvania and believe that you are not at fault, contact an experienced attorney that can help you navigate the complicated process that comes after an accident.
How the Bristol Personal Injury Attorneys at Rubin, Glickman, Steinberg, and Gifford Can Help
With over 65 years of experience, the personal injury attorneys at Rubin, Glickman, Steinberg, and Gifford have the knowledge, skills, and resources to help you win a financial settlement for your car accident injuries. To schedule a free consultation with our team, call today at (215) 822-7575 or complete our contact form. We are available on weekends if needed and have a caring and compassionate staff ready to take your call.