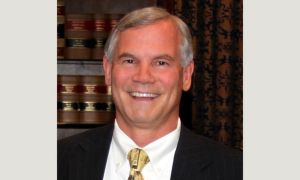 Rubin, Glickman, Steinberg & Gifford P.C. is proud of its Managing Partner, Gregory Gifford, Esq., who has been named President of the Montgomery Bar Association on Monday, January 7, 2019.
Gregory R. Gifford has been a member of the firm Rubin, Glickman, Steinberg & Gifford P.C. since 1984. Mr. Gifford has continually been recognized for his work and was named "One of the Best Lawyers" in 2000, 2001, 2005, 2006, 2007, 2010 and 2014 as well as a recipient of the Reader's Choice "Best Lawyer" in the Montgomery News' Readers' Choice Awards 2008-2010, 2012-2013.
Mr. Gifford has dedicated his life to helping victims of personal injury, whether they be motor vehicle accidents, slips and falls, and nursing home abuse, just to name a few. Additionally, Mr. Gifford is apt at practicing criminal defense and municipal law in Pennsylvania with proven rates of success.
Steadily, since 2004, Gregory R. Gifford has been named one of Pennsylvania's "Super Lawyers." This honor is determined by a poll of his peers. Mr. Gifford's new role as the President of Montgomery Bar Association comes as no surprise based upon his experience, commitment and dedication to the clients he represents and the difference he makes in the community and throughout Pennsylvania.
We are all very proud and ecstatic for Gregory R. Gifford as he takes on this new role!