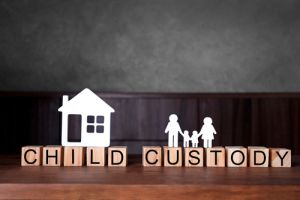 By: Kirsten B. Miniscalco, Esquire
Parenting coordination was previously utilized in custody cases in Pennsylvania until 2013, when it was eliminated by rule due to concerns over the due process rights of parents involved in custody cases. New parenting coordination rules, however, are effective as of March 1, 2019, Pa. R.C.P. 1915.11-1, which aim to revamp the parenting coordination process and protect the due process rights of parents. Generally, the parenting coordination process seeks to resolve custody issues outside of the courthouse, thus minimizing the expenditure of judicial resources on issues that may be more easily resolved through a parenting coordinator.
Upon the entry of a final custody order, the Court may appoint a parenting coordinator or a party may request the appointment of a parenting coordinator, unless there is a history of domestic violence, in cases where there is repeated conflict between the parties which hinders the implementation of the custody order. Parenting coordinators are appointed for a finite term of not more than twelve months, unless the parties agree to extend the appointment. The parenting coordinator's role is multi-faceted once involved in a case. She must first attempt to facilitate an agreement between the parties on the particular issue at hand.
Absent an agreement, the parenting coordinator will issue a written Summary and Recommendation to the Court regarding a resolution on the issue within two days after hearing from both parties on the issue. The Recommendation will then be reviewed by the Judge, and the parties both have five days to file objections to the Recommendation to request a hearing on the matter. If no objections are filed, then the Judge may approve the Recommendation in whole or in part, hold a hearing on the issues not approved, or remand the case back to the parenting coordinator for more specific information.
The new parenting coordination rule limits the issues on which a parenting coordinator may recommend resolutions to the court. Some of the issues the parenting coordinator may address include, but are not limited to, places and conditions for custodial transitions between households, temporary variations from the custodial schedule for special events, the children's participation in extracurricular and recreation activities, and child care arrangements. The parenting coordinators are prohibited from addressing, among other issues, changes in legal custody, changes in primary physical custody, changes in the physical custody schedule which reduces or expands a parent's time with the children, and issues of relocation.
Overall, parenting coordination is truly a child-focused alternative dispute resolution process by which trained individuals assist parents in resolving custody disputes in a timely manner. It is anticipated the parenting coordination process will alleviate parties from filing petitions for disagreements that may be more easily and timely addressed with a neutral parenting coordinator. If you have any questions about the use of parenting coordination in your custody matter, or your custody case in general, please contact me at (215)822-7575 or email me at kirstenm@rgsglaw.com.
Contact a Newtown Family Law Attorney for a Consultation About Child Custody in Pennsylvania Today
If you are thinking about filing for divorce, or if you have already started the divorce process and are dealing with another matter such as child custody, child support, or division of assets, you need to speak with a qualified attorney. The Pennsylvania family law attorneys at Rubin, Glickman, Steinberg & Gifford, P.C. represent clients throughout the state, including Newtown, Doylestown, Lansdale, and King of Prussia, PA. We understand how challenging this time can be for you, which is why we will fight hard to protect your interests, and the interests of your loved ones, throughout the legal process. Call us at 215-822-7575 or fill out our confidential contact form to schedule a consultation. We have an office conveniently located at 2605 N. Broad St. Colmar, PA 18915 as well as offices located in Newtown, PA.
The articles on this blog are for informative purposes only and are no substitute for legal advice or an attorney-client relationship. If you are seeking legal advice, please contact our law firm directly.