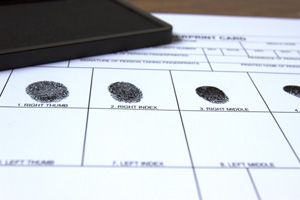 We have all seen clips from criminal investigation shows, and especially popular are scenes of detectives or police officers gaining evidence based on fingerprints left at the crime location. While these scenes are interesting and exciting for many of us, it is also essential to remember that television does not necessarily show us a perfect representation of reality. Invigorating clips also give viewers hope in the legal system and law enforcers, but is this false positivity? What is the truth about the reliability of fingerprint evidence in criminal cases?
Whenever you have questions about criminal evidence, the lawyers from Rubin, Glickman, Steinberg & Gifford, P.C. have the talent, experience, and knowledge to help. We have over 65 years of legal experience in personal injury and criminal defense law, and we also serve clients all over Pennsylvania. We have access to fantastic and valuable strategies, resources, and tools to benefit you and the results of your case. Our clients trust us to give them the support and excellent results they need and deserve, and we can assist you too.
Is Fingerprint Evidence Actually Reliable in Pennsylvania Criminal Cases?
In most circumstances, fingerprint evidence is less scientifically reliable than television shows or movies would have us believe. They are more subjective than objective and are never absolute proof that someone has committed a crime. While sets of them are generally unique to each individual, two individuals can have very similar fingerprints.
Additionally, the art of identifying or matching fingerprints to a suspected individual is less clear-cut than some of us would like to believe. Most often, additional evidence must be present for law enforcement to find anyone undeniably guilty of committing a crime.
What Other Types of Evidence Are Reliable in Crime Cases in Pennsylvania?
Many other types of evidence can be presented during Pennsylvania crime trials, which can help prove or avoid connections to criminal activity. Other potentially reliable forms of evidence include, but are not limited to, the following:
Photographs
Footage of the incident
Alibi and proof
Blood or different DNA samples
Witness statements
Claims from expert witnesses
Physical evidence
We strongly recommend you work with a lawyer if you need help collecting adequate evidence for a criminal case. For example, your lawyer can help lead or join investigations, complete and file paperwork, and assess evidence for a more favorable perspective. A criminal defense attorney can help you clear charges and avoid guilty rulings far more effectively than you could alone.
Who Needs to Work With a Criminal Defense Lawyer in Pennsylvania?
In our opinion, anyone with significant involvement in legal matters should work with a lawyer. We strongly suggest you work with a criminal defense attorney if you are charged with a crime. Retaining a lawyer is a great way to avoid unnecessary stress and streamline the legal processes. Your lawyer can speak on your behalf, level the playing field against other legal representatives, and protect your privacy.
Your lawyer will have extensive knowledge and resources to help you, so handling your case with your attorney is far less risky than on your own. If you represent yourself, you may misrepresent your case, increase potential consequences, and decrease the possibility of avoiding a guilty charge. Your lawyer is much more likely to avoid these mistakes and bring you positive results.
Charged With a Crime in Pennsylvania? Get the Help You Need From Lawyers at Rubin, Glickman, Steinberg & Gifford, P.C.
If you face charges for a crime in Pennsylvania, you will likely benefit from speaking with a lawyer from Rubin, Glickman, Steinberg & Gifford, P.C. Our lawyers have over 65 years of experience, meaning we have the strategies and knowledge necessary to help you throughout your legal matters.
We can discuss the details of your case, clarify any of your concerns or questions, and provide helpful information tailored to your needs. Our team invites you to get in touch. Simply give us a call at (215) 822-7575 or complete the contact form on our website at your earliest convenience, and we can get started. We are patiently waiting to hear from you and are prepared to help in any way we can.