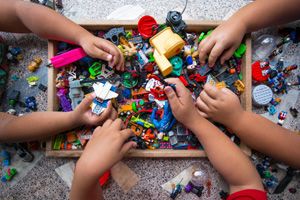 In Pennsylvania, when someone is injured by another party's negligence, the injured person is entitled to recover damages to compensate them for the emotional, physical, and financial harm they have suffered. However, cases involving minors can be impacted by various factors, including the difference in the statute of limitations. Children cannot recover expenses for their own medical bills until they are 18. Therefore, it is up to the parent to file to recover those costs and protect their child's right to fair compensation after a personal injury accident.
The personal injury attorneys at Rubin, Glickman, Steinberg & Gifford, P.C. understand that there is no greater pain for a parent than seeing their child hurting. It is bad enough that your child has been hurt. Knowing it could have been avoided if not for the at-fault party's negligence can exasperate the situation. At Rubin, Glickman, Steinberg & Gifford, P.C., our attorneys have the compassion and passion to help you and your child aggressively pursue justice and hold the at-fault party responsible for their actions. 
How to Protect a Child's Rights After a Personal Injury Accident
As mentioned above, minors cannot receive reimbursement for medical expenses for their injuries until their eighteenth birthday. Although minors may file a claim or lawsuit prior to their 18th birthday, any settlement or recovery must be placed into a restricted account that may not be touched until the child turns 18. Given these restrictions, the clock for the minor's statute of limitations begins ticking once they reach the age of 18, and from there, they have two years to file their claim. However, the statute of limitations for parents or guardians of the minor for medical expenses they incurred on behalf of their child beings on the date the child was injured and must be brought within two years of the date of the injury.
Understandably, when a child is injured, the priority is to tend to their wounds and focus on their recovery. It is not uncommon for parents to fail to file their claim within the two-year deadline because they are focused firsts and foremost on their child's physical health. However, if the injury is severe or they have no insurance coverage, this can lead to overwhelming debt for the family.
Work With a Dedicated Personal Injury Attorney
A child being injured takes priority, which can leave families at a loss. This is why the best way to protect your child's rights is to contact an attorney as soon as possible after the injury. The sooner you contact an attorney, the better your chances of ensuring your child gets the maximum compensation they are entitled to and deserve.
Furthermore, a child cannot negotiate settlements and fight for their rights against insurance adjusters or present their claim to a jury. An attorney tackles the legal battles for you and your child, so you can focus on what matters most—caring for your child.
Insurance Companies Look After Themselves
It is common to believe that insurance companies will protect them by covering their losses after an accident or injury. However, insurance companies, more often than not, look out for their own best interests, not the interests of the child or their family. Like most businesses, insurance companies are driven by profit and work to protect themselves. Thus, insurance adjusters go to great lengths to minimize the payouts they give.
One of their tactics is offering a quick settlement that appears fair but is often far less than the claim is worth. Your child deserves maximum compensation for having suffered such severe injuries at a young age at the hands of a careless or reckless party. Attorneys ensure that neither you nor your child accepts any settlements less than you deserve. 
Find a Skilled and Talented Personal Injury Attorney Today
Rubin, Glickman, Steinberg & Gifford, P.C. is a personal injury firm that combines the resources of a big firm and the personalized attention of a small firm to ensure our clients have the legal services and support they need to get through their claims and obtain the best possible results. 
Our attorneys have helped countless families pursue claims on behalf of their children and protect their right to maximum compensation, regardless of how complicated their case may seem. Help protect your child's rights by contacting Rubin, Glickman, Steinberg & Gifford, P.C. today. You can schedule a consultation at (215) 822-7575 or complete our contact form to learn more about how we can help.