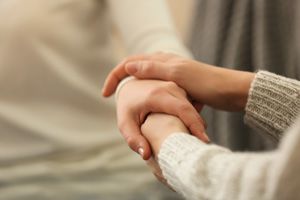 The sudden loss of a loved one is one of the hardest things a person will ever have to experience. Facing the reality of having to continue on without the love and support of a loved one is incredibly difficult in itself without having to pursue a wrongful death claim. Pursuing a wrongful death claim means that someone else's actions caused your loved one's death. The reality that someone else's choices led to your loss is a lot to cope with on its own without the legal proceedings to worry about. No amount of money can ever make up for the loss you have suffered. However, recovering compensation can provide financial relief, making it so there is one less thing to worry about while you and your family mourn.
Rubin, Glickman, Steinberg & Gifford, P.C. is a personal injury firm with over 65 years of experience helping families and victims hold negligent parties accountable and recover fair compensation. Our wrongful death lawyers understand the difficulty of wrongful death claims. They are proud to provide grieving families with exceptional legal services that make them feel supported throughout the entire process. 
3 Tips to Help Cope With a Loved One's Wrongful Death
Any death has the potential to cause tremendous upheaval for a family, but a sudden wrongful death claim does not just catch families off guard; an increase in financial difficulties can also occur as a result of losing a family member that handled the bulk of the finances. Grief can shock a person into a numbness that makes it difficult to consider waking up the next day, let alone think about the future or financial burdens. This is why surviving family members benefit from working with a dedicated and talented wrongful death attorney. They have a clear mind and drive you to need to pursue compensation to help alleviate some of the damage caused by the wrongful death accident.
A wrongful death lawyer can tackle your claim and fight for your right to compensation, giving you the space to focus on mourning and coping with the sudden loss of your loved one. Everyone grieves differently. Grief is a personal journey. However, some useful tips can help you through the grieving process.
1. Understand That Grieving Takes Time
Grieving a loss is often a continuous process with good days and bad days. Everyone aims to get more good days than bad days, and that is a good thing. However, it is also important to remember that having a bad day is not bad. Bad days do not mean you are not healing. They mean that you miss your loved one, and how could you not? Regardless of what anyone else may say, you get to grieve for as long as you need until you feel you have come to terms with your loss.
2. Have a Support System
While no one can feel exactly what you feel, the people around you love you and likely loved the deceased too. Grieving is a personal process, but it should not be done alone. A support system can remind you that there are still things to look forward to. They can hold you when you need it and share in the moments with your lost loved one to remind you that they live within you and in your memories.
3. Create New Routines and Minimize Triggers
It is difficult to think of living your everyday life after a loss, which is why routines are usually recommended. A routine can be done on autopilot and can gradually help people grieving find a sense of normalcy and control once more, which in turn helps minimize feelings of panic or frustration. Planning activities in the spots where you would normally be with the person who passed away with people in your support group can help provide a new layout of your life, reassuring you that despite everything, you will be okay.
Find a Skilled and Trusted Wrongful Death Lawyer Today
When a preventable death caused by someone's negligent actions occurs, the surviving family may be entitled to monetary compensation for their loss. At Rubin, Glickman, Steinberg & Gifford, P.C., we understand that it is nearly impossible to cope with the loss of a loved one and are determined to provide you with the support you need to get through the claim process with the best possible results. 
A wrongful death claim compensates the surviving family for the emotional and financial losses they have suffered due to the negligent party's actions. Our lawyers know that no amount of money can make up for the loss you have suffered, but we are determined to help you find financial relief that gives you and your family the space to grieve without worry about monetary burdens incurred because of a negligent party. Contact our firm today by completing our contact form, or call (215) 822-7575 to schedule a consultation.