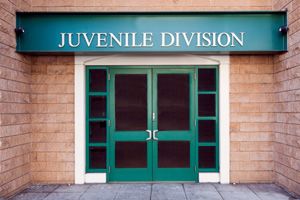 Teens are bound to make mistakes. Everyone makes them regardless of age. However, some mistakes have more severe consequences than others—some have criminal consequences. As parents, no one wants to see their child make the mistake of committing a crime, even if it is a minor crime. Therefore, it can be beneficial to understand the crimes most commonly committed by juveniles. Having a clear understanding of these crimes can help you start a discussion between you and your teen on how best to prevent ending up in situations that may cause them to commit a crime.
When teens get accused of a crime, they can put their futures at risk. At Rubin, Glickman, Steinberg & Gifford, P.C., we do not believe teens should be permanently marked for the rest of their life because of a youthful mistake. Our award-winning juvenile defense lawyers can help you and your family find the best possible solutions for your situation, whether it is proving their innocence or reducing their penalties. Rubin, Glickman, Steinberg & Gifford, P.C. is here for you.
5 Most Common Crimes Handled in Pennsylvania's Juvenile Court
Juvenile court is devoted to handling cases where minors are accused of violating a criminal statute. However, unlike adult cases, juveniles are not formally charged with a crime. Instead, they are accused of committing a delinquent act. If a juvenile is proven to have committed a delinquent act, the court enters a delinquency adjudication (like an adult conviction) and orders a disposition (sentence) with the goal of rehabilitating the juvenile. Some of the cases juvenile courts handle the most include:
Larceny
Larceny (stealing) is one of the most common crimes committed by juveniles. Teens often start off small, and the crimes are likely to go unsuspected and unreported. However, as their confidence grows because they have not been caught, they may escalate until things get out of hand, and they end up getting caught.
Illegal Purchases
It almost seems to be a rite of passage for teens to engage in some level of risky behavior or want to take part in activities even if they are too young. Teens may try to purchase items like cigarettes or alcohol illegally.
Alcohol and Drug Crimes
Even though they are unable to drink legally, and drugs are illegal, teens will find ways to get access to them. They may face possession charges or be arrested for DUI.
Vandalism
Like many of these crimes, vandalism may not seem like a big deal to teens. What is the big fuss over sneaking a few drinks or adding some graffiti to a building? They may not understand why these "minor" crimes are wrong. This is why it is important to educate them on the consequences of these crimes and why they have consequences.
Assault
School fights can occur for a number of reasons, and often teens believe they are immune from assault charges because they are minors and it was a "school fight." However, court systems take the physical harm of another seriously, regardless of age.
Contact a Skilled and Trusted Juvenile Criminal Defense Lawyer
Teens are eager to explore, to understand themselves and their place in the world. Sometimes during that exploration, they may make a mistake that has serious consequences. They may not understand the full extent of their actions because they can still be held legally responsible for them.
With over 65 years of experience, the talented juvenile criminal defense lawyers at Rubin, Glickman, Steinberg & Gifford, P.C., have worked with numerous families to help their children find the best possible solution for their cases. Teens are just getting their lives started, and our lawyers will fight to make sure they get to move forward without their childhood mistakes following them into adulthood. Contact our firm today by completing our contact form or calling (215) 822-7575.