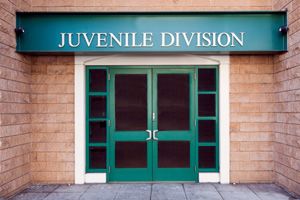 If your child needs to head to juvenile court, you may be worried about what comes next for you and your family. What is the most common decision juvenile courts are likely to make? What consequences might your child face? And is it worth it to hire a lawyer?
At Rubin, Glickman, Steinberg & Gifford, P.C., we are talented in criminal defense law and may be able to answer some of your questions.
What Is the Most Common Decision Juvenile Courts Make?
While juvenile courts may make several decisions about convicting your child, including detention and rehabilitation, neither are the most common. Probation, or allowing your child to stay out of the detention center conditionally and under some supervision, is the most common decision for the juvenile courts to make. Therefore, if you are worried about the consequences your child is likely to face, this knowledge may better inform your expectations.
The Juvenile Courts Primarily Focus on Rehabilitation
Juvenile courts primarily exist with the intention to rehabilitate, meaning they are less likely to distribute harsh punishment for your child's actions. This means the juvenile court is most interested in addressing potential treatments your child might need as well as helping your child get reintegrated into their community.
There is a small chance your child might face time in detention. For any one offense, they might be required to serve up to two years of detention in juvenile court. The maximum juvenile court-ordered service for more than one offense is three years. However, depending on your child's actions, they may be deferred to a higher court and be treated as an adult, which may result in increased consequences. In Pennsylvania, this is possible once your child is 14 years old or older.
How Can a Pennsylvania Juvenile Court Lawyer Help?
If your child is required to visit juvenile court, you may want to hire a lawyer. Your criminal defense lawyer, especially if they are familiar with juvenile court proceedings, may be able to help in the following areas:
Legal talent
Negotiation skills
Decreasing or eliminating consequences
Decreasing or eliminating conviction
Provide helpful next steps
Build a strong defense
Collect and analyze evidence
If your child is facing juvenile court, it is highly recommended that they avoid representing themselves. Your lawyer is far more likely to accurately and favorably represent your child's actions, so it is strongly encouraged that you hire a lawyer.
Get the Guidance You Need With Juvenile Court Lawyers From Rubin, Glickman, Steinberg & Gifford, P.C. in Pennsylvania
At Rubin, Glickman, Steinberg & Gifford, P.C., we have over 65 years of legal experience, and we practice award-winning criminal defense & personal injury law in Pennsylvania. Criminal defense cases often need special attention, and our legal team is dedicated to supporting our clients through every step of the legal process.
If you think we might be able to help you with your legal issues, we may be of assistance. If you would like to ask us a question or go over the details of your case, we are patiently awaiting your call. You can get in touch with us by calling (215) 822-7575 or completing our contact form.