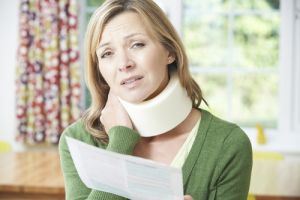 Thousands of individuals across the country are injured each year in slip and fall accidents. These falls often cause severe injuries, and they are a result of negligence in most cases. When you fall on someone else's property in Pennsylvania, the property owner may be held liable for the losses you've suffered. When the property owner's negligence is evident, courts are likely to award compensation to the victim.
Liability and Fault in a Slip and Fall in Pennsylvania
Insurance companies and courts will both need to determine who was liable for the slip and fall, and Pennsylvania's courts utilize modified comparative negligence rules to make this determination. If your own negligence played a role in the accident, then courts or insurance adjusters are likely to reduce your overall compensation award. The reduction will be equal to the percentage of fault attributed to your own behavior.
The property owner, on the other hand, will be held completely liable for the fall when the owner knew or should have known about the dangerous conditions.  A reasonable person taking care would have addressed the situation and taken appropriate steps to correct the dangerous condition.
Contact Pennsylvania's Personal Injury Attorneys at Rubin, Glickman, Steinberg & Gifford Today
While this description makes slip and fall cases seem straightforward, they rarely are. Property owners have an incentive to push fault onto the victim to reduce their overall payout, so victims are often stuck in a bad position of defending themselves and proving fault in their slip and fall case. If you find yourself in this position, then reach out to the personal injury attorneys at Rubin, Glickman, Steinberg & Gifford online now to learn more about how we can help you.
The articles on this blog are for informative purposes only and are no substitute for legal advice or an attorney-client relationship. If you are seeking legal advice, please contact our law firm directly.
Personal Injury Lawyers in Montgomery County PA | Firm Overview | Rubin, Glickman, Steinberg & Gifford, P.C. from NextLevel.com on Vimeo.