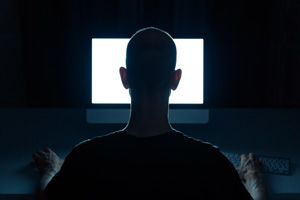 Being accused or charged with a sex crime could flip your entire life upside-down instantly. If you have been charged with internet solicitation of a minor, you may be feeling embarrassed or terrified for your future. Internet solicitation carries heavy penalties, meaning your career, relationships, and freedom may be at risk.
However, an arrest does not equal a conviction, and you have the legal right to fight the charges against you. If you have been charged with internet solicitation of a minor in Pennsylvania, you need a trusted sex crime defense attorney on your side. Your attorney will conduct a full investigation into your case and be a fierce advocate for your rights.
The Penalties for Online Solicitation of a Minor in Pennsylvania
If you are convicted of online solicitation of a minor in Pennsylvania, you could face a felony conviction and severe penalties. Online solicitation of a minor is classified as any internet communication between a minor and an adult where the adult actively sought out the minor and attempted to arrange a meeting for sexual activities. If no meeting transpired and you are charged with online solicitation alone, you could be charged with a third-degree felony. If convicted, you may face up to seven years in prison and $15,000 in fines. It is also important to note that the charge and penalties do not change if you were actually in contact with an officer posing as a minor during a sting operation.
If a meeting with the minor did transpire, you could be charged with online solicitation as well as any other sex crime that may have been committed at the meeting. Every additional crime will be charged separately, meaning you could face decades in prison and tens of thousands of dollars in fines.
Possible Defenses for Online Solicitation of a Minor in Pennsylvania
Since the penalties for conviction are so severe, hiring an expert criminal defense attorney to defend your case is essential. Some possible defenses your lawyer may employ include:
Someone else accessed your computer to message the minor
You did not know the individual you were messaging was a minor
Your reason to meet was not sexual in nature
The arresting officer entrapped you or is guilty of misconduct
Your attorney will investigate and review every detail of your case to determine the best strategy for your unique situation.
Hire an Experienced Pennsylvania Sex Crime Defense Attorney
If you face charges for online solicitation of a minor in Pennsylvania, the stakes are too high to go without impeccable representation. The experienced attorneys at Rubin, Glickman, Steinberg, and Gifford, P.C. are experts in Pennsylvania law and are committed to providing their clients with the best possible defense. We have over 60 years of experience protecting the rights of the criminally accused and achieving favorable outcomes for their cases. To schedule a free consultation with a member of our dependable legal team, call us today at (215) 822-7575 or complete our contact form today.