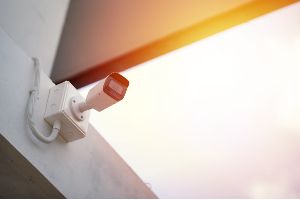 Lawyers use many types of evidence to prove their client's claim during a legal case. Video evidence is commonly used and is highly compelling to other people. When someone can see something with their own eyes, they are more inclined to believe what is being shown is unbiased and the truth. 
In some cases, the crime is directly filmed on video and proves very clearly who was in the wrong. However, there are cases where the film is blurry or only shows brief moments of the individual and doesn't directly link the defendant to the crime. For these situations, having an experienced defense attorney advocate for your rights is critical in your case. They can work to prove whether or not the evidence is admissible and unbiased. 
4 Criteria for Admissible Video Evidence 
Most people fully believe what a video shows them and do not question their reliability or honesty. In legal situations, a video can miscommunicate and present an untrue story. There are generally four rules the video must satisfy before the video evidence is admissible in legal proceedings: 
Proper Preservation:

Some video evidence is not always new or recent. If evidence is not preserved correctly, the footage can be broken or scratchy. This can also hint at tempering or lost information due to the improper care of memory cards or other storage devices. 

Sufficient Policy:

For evidence to follow ethical and trustworthiness rules, the police have policies for collecting and preserving evidence. When obtaining and using video evidence, the recording must follow the policy rules. If the evidence collection did not follow the policy rules, then the evidence is not admissible. 

Authenticity:

Due to how compelling video evidence is, the evidence must prove its accuracy and truthfulness. The video must show an accurate depiction or reflection of events important to the case. The video must also have a reliable timestamp and demonstrate that it is not tampered with. 

Relevancy:

All evidence must prove its relevance to the case in order to be used in legal proceedings. Video evidence must show that the events occurring in the film are related to the crime. 
Admissibility is essential in legal conflicts due to the belief that video recordings can't be tampered with or have misinformation. Because many individuals thoroughly believe what they see, it must prove its admissibility if video evidence is used in a legal case. A defense attorney will analyze the evidence and argue its admissibility if the video is lacking in reliability. For this reason, seeking assistance from an experienced attorney is crucial for your case. 
Trust a Dependable Defense Attorney in Pennsylvania Today 
Working with an honest and reliable defense attorney for your case will make you feel confident and prepared for the unexpected. Video evidence is challenging to argue and prove faulty, but an experienced defense attorney at Rubin, Glickman, Steinberg & Gifford understands how to analyze information and argue admissibility. We provide client-oriented legal services that focus on the well-being and intent of those we work with. 
With over 65 years of experience representing clients in various situations, our team is proud to offer accessible communication and dependable legal advice. Our goal is to make sure you are properly represented and that your voice is heard during legal conflicts. 
Call (215) 822-7575 or fill out our contact form for more information about how our team can assist you.