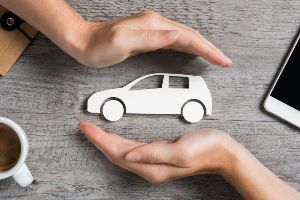 When it comes to car insurance, Pennsylvania is a no-fault state. In no-fault states, the insurance company is responsible for damages incurred in an accident, regardless of who was at fault for the crash. Therefore, all drivers in Pennsylvania are required to carry personal injury protection (PIP) on their insurance policies. However, if a collision results in severe injuries such as permanent disfiguration, a severe impairment, or results in a fatality, you have the right to sue the at-fault driver.
In the late 1980s, Pennsylvania state legislators implemented the option of full tort and limited tort coverage in an effort to curb the number of small claims and help reduce the high cost of insurance premiums. We realize that not all drivers in Pennsylvania know what the difference is between full and limited tort, so we figured it was time to clear the air.
What is Tort Law?
Tort law is the area of law that intends to amend wrongdoing to a person and provide relief from the negligent actions of others. Relief is usually awarded as monetary compensation for damages suffered. In general, just about every claim that arises in civil court (except for contractual disputes) falls under tort law.
"Tort" is a legal term that lawyers have used since the Middle Ages to mean that one person did something wrong to someone else. When it comes to car insurance, it could be anything from someone causing an accident while driving intoxicated or someone who ran a red light and hit your car at an intersection. Essentially, there are legal consequences for causing a person to suffer or sustain vehicle damage by doing something illegal.
Full Tort vs. Limited Tort Insurance Policies in Pennsylvania
Full tort policies grant the most potential to recover compensation related to a crash and allow the ability to recover total compensation for all damages incurred in an automobile accident. Compensation recovery can cover anything from pain and suffering, vehicle damage, and both past and future medical expenses and lost wages.
Limited tort policies, on the other hand, do not cover all of the damages that can occur in a car accident. Drivers carrying limited tort policies can only recover compensation for monetary losses, such as medical bills and vehicle repairs. Damages such as mental anguish, loss of companionship, and pain and suffering are not covered under limited tort policies. However, there are exceptions to this rule in cases where serious bodily injury has occurred.
Since full tort policies have broader rights to compensation than limited tort policies, full tort insurance usually comes with slightly higher premiums. Although limited tort policy premiums may be more affordable, drivers take a risk when opting to forgo the full tort coverage. Should drivers experience a serious accident with limited tort coverage, they likely won't be able to recover as much as they would have with full tort. In most situations, the extra cost paid at a premium is worth the recovery that full tort policies entitle you to in the event of an accident.
How to Change Your Insurance Policy from Limited Tort to Full Tort
We had a client come into my office who had a non-displaced fractured sternum. A very painful injury, but because she had selected the Limited Tort option on her motor vehicle insurance, she could not make a claim for pain and suffering.
The client, a highly educated professional, was unaware that she had selected the Limited Tort option. She was very upset by this selection and immediately contacted her insurance agent to find out how this could have happened. As it turns out, the client's spouse had selected the Limited Tort option over 8 years ago to save about $100 per year. Don't make this mistake.
Check your insurance policy and make sure you have selected the Full Tort option. If you have not, call your insurance agent immediately or send them an email requesting they switch you to the Full Tort option.
Recover Compensation with the Help of a Dedicated Pennsylvania Car Accident Attorney
Whether you have full tort or limited tort protection on your car insurance policy, we have the skills and resources to help you recover compensation for the damages you obtained in a Pennsylvania car accident.
With more than 65 years of experience in litigation, Southeastern Pennsylvania car accident attorneys at Rubin, Glickman, Steinberg, and Gifford, P.C. can help you recover the maximum compensation allowable in your situation. Give us a call at (215) 822-7575 or complete our contact form to schedule a free evaluation of your case today.