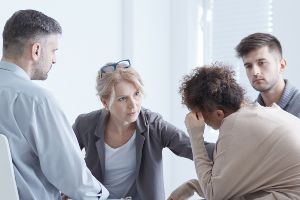 A DUI can be a wake-up call for individuals struggling with a substance abuse problem. Driving while intoxicated by drugs or alcohol is not only dangerous for the driver but also for everyone else on the road. DUI convictions can be life-altering and are often accompanied by serious consequences, such as jail time and expensive fines. Many people facing DUI charges often wonder if they can reduce their charges by going to rehab. 
Each DUI case is different and different states have varying laws when it comes to the penalties associated with DUI charges. Additionally, charges will vary depending on the circumstances of the case. A person who caused an accident where serious injuries were incurred will face more severe consequences than a person who simply failed a field sobriety stop. While going to rehab will likely have a positive impact on your DUI case, the extent to which it can affect your charges will depend entirely on the specifics of your case. Consulting with a skilled DUI attorney is the best way to figure out what your options are. 
First DUI Offenses
Enrolling in a rehab program is typically most effective at reducing charges when it is the first offense. When you have a first DUI offense, attending a rehab program can help you avoid going to jail. Additionally, most DUI sentences will usually require some kind of counseling or substance abuse program. However, enrolling in a DUI program before sentencing can help your case in a variety of ways. 
It can reduce or eliminate any potential jail time.

It can reduce the amount of time in which your driving privileges are revoked.

It may reduce any expensive fines that could arise during sentences. 
Going to rehab before you go to court for your DUI is a great way to show you're being proactive about addressing your drinking problem. If a judge sees that you are committed to taking steps to improve yourself, it's likely they'll be more forgiving when issuing your penalties. 
Repeat Offenders 
Multiple DUI offenses tend to signal a serious addiction problem. If you are convicted of multiple DUIs, it signals to the court that you have a greater likelihood of being involved with additional DUIs in the future. Additionally, repeat DUIs are often accompanied by more serious consequences. If you are facing DUI charges after a first offense, the best thing you can do is enroll in an inpatient treatment program. These programs provide a safe environment for addressing addiction and getting on the road to recovery. Enrolling in a program is also the best chance you have at showing the judge you are committed to preventing additional offenses. 
Get Help from Knowledgeable Attorneys in Southeastern Pennsylvania Today
Facing DUI charges can be overwhelming. DUI convictions can be accompanied by a range of penalties that can have a lasting impact on a person's life. If you are facing DUI charges in Pennsylvania, the best way to ensure you are protected is to work with a skilled criminal defense attorney. An experienced attorney can determine whether enrolling in a rehab program would be beneficial to your case. 
At Rubin, Glickman, Steinberg & Gifford, our DUI attorneys are committed to helping minimize the penalties associated with a DUI arrest. Our skilled team of criminal defense attorneys has successfully defended countless clients in DUI cases and in many instances, we've had the charges completely dropped. We understand how difficult a DUI charge can be, which is why we are committed to fighting for your rights. For over 65 years, our criminal defense attorneys have advocated for our client's best interests in Montgomery County and throughout Southeastern Pennsylvania. 
To schedule a free case review with a skilled personal injury lawyer, complete a contact form or call today at 215-822-7575.